The first record of nuts in the human diet can be traced back to over 780,000 years ago, according to archeologists who recently discovered varieties of almonds, water chestnuts, acorns, and pistachios in Israel. It is also believed that almonds were one of the earliest cultivated foods, as historians used the Old Testament as a guide to trace their origins to Cyprus and Greece. Pecans, which are native to North America, were recently found in riverbeds in Texas and can be dated back to 6,100 B.C. But what is it about nuts that, well… make people go nuts for them?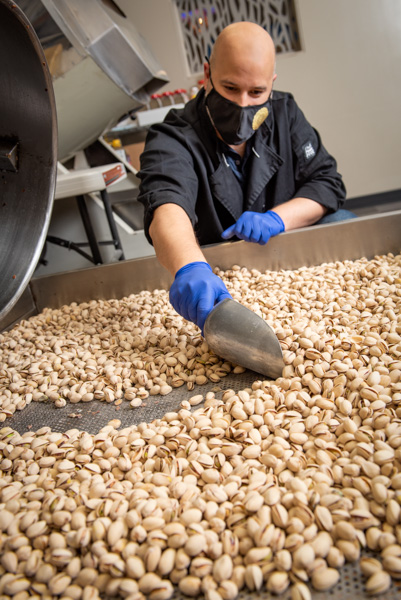 It could be the crunchy texture and rich flavor packed into every bite. Or maybe it's the abundance of healthy fats, fibers, proteins, vitamins, and antioxidants prevalent in the majority of nuts. Whatever your reasons, no need to worry because you're not alone. Over at Mezos Roastery on the north side of Edmonton, they not only love nuts, they live for them.
Mezos strives for quality and freshness in every aspect of their nuts and dried fruits. They import all the nuts themselves from the latest crop year to find the highest-grade quality.
"I know you can't beat my quality and I'm very proud of that," says Mezos owner and operator Mazen Mansour.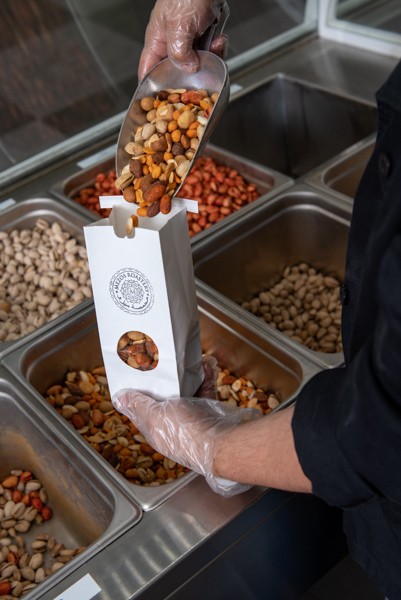 They dry roast all their seeds with no added oil in order to maintain the health-boosting effects. When it comes to creating delicious and healthy nuts, dry roasting is the key. The difference between a normal roast and a dry roast is that dry roasting uses no oil. The roasting oil soaks into the nuts, speeding up the process, but it adds more calories and fats. Dry roasting negates the oil and preserves the health benefits and natural taste of the nuts.
Mezos Roastery first opened to the public back in 2017 and it's the company's creative and playful recipes that keep customers coming back for more. "We have things that you won't find anywhere else in Alberta," says Mansour.
This is exemplified by the peanuts, one of the most popular nuts in the inventory. Mezos coats its peanuts to provide delicious and tangy flavours ranging from BBQ chili to Cajun spice. Other popular items include lightly salted cashews, delectable almonds, and the crunchy and fluffy corn nuts.
Mansour originally started Mezos out of his love of nuts and because he was tired of tasting those items provided by ordinary grocery stores. It's an experience he shares with customers who first try Mezos' nuts, as Mansour says the difference in taste and health-boosting effects is exponential.  
"A lot of people get shocked when they sample our products because it doesn't taste bland and rancid like at grocery stores."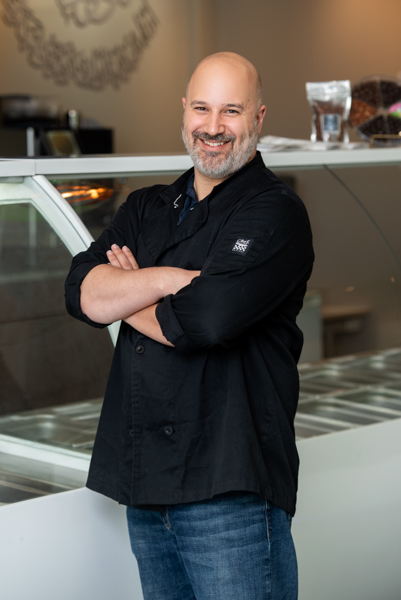 Vitamin E is contained in almost every type of nut. Classics like almonds, cashews, and macadamia nuts all have a surplus of it. Eating nuts is proven to be great for your skin, your immune system, and even your DNA. Walnuts are the best source for omega-3 fatty acids, which help prevent heart attacks by lowering your blood pressure and cholesterol. They were even popular during the early years of ancient Greece and Rome, as walnuts were thought to be the food of the gods.
The best part about nuts is that they are adaptable and can be used for a variety of different functions. Almonds and cashews work wonderfully in protein shakes. Instead of spreading standard butter on your morning toast, try nut butter. It's healthier and tastes better. Sprinkle some crushed up nuts onto your yogurt or toss them into a salad.
No matter how you want to prepare them, nuts contain health-improving ingredients and taste great. t8n
Mezos Roastery
Location: 14187-162 Avenue, Edmonton
Contact: 780-686-8696, mezos.ca