You may have seen Allan around—tinkering with his car in the garage, or strolling around with his wife and kids. What you may not realize is that this unassuming plaid-laden dad was named National Photographic Artist of the Year in 2016 by the Professional Photographers of Canada (PPOC), with an art showing at the Bugera Matheson Gallery in Edmonton.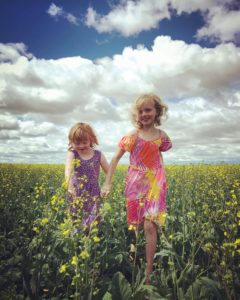 National fame aside, Allan caught our eye at T8N by capturing Prairie landscapes in dramatic, almost gothic, ways that only his eyes could see. So we sat down with him and had a chat.
Rudy Howell: Have you always lived in St. Albert?
Allan Bailey: I've lived in St. Albert for about 15 years. Before that, I lived five minutes outside of town by the Sturgeon golf course.
RH: What prompted you to take up photography?
AB: My dad was an avid amateur photographer, so he was always taking pictures. In high school, they had visual communication classes where you could learn about photography, and that's when I really started getting into it. I ended up going to NAIT's Photographic Technology program straight out of high school, and I've just kept on going since then.
RH: Can you tell me about your style of photography?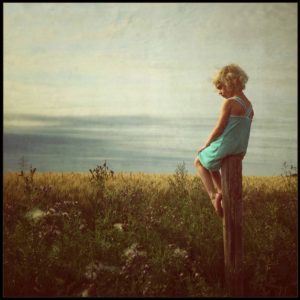 AB: I try to look at normal stuff a little differently than everybody else. If there's a tree, I try and take a picture of it in a different way. I guess I try to make the ordinary extraordinary.
RH: What are your favourite subjects for photographing?
AB: Personally, it's my kids. I could photograph my kids and our adventures 24/7, 365. When it comes to my professional work, I love anything in nature.
If I'm outside, I'm happy.
RH: Why did you decide to pursue 'art' photography in particular?
AB: I've always been a creative person. Sitting in an office all day drives me crazy. It was just a good way to express what I see when I go outside.
RH: What is it that inspires you to capture Alberta landscapes?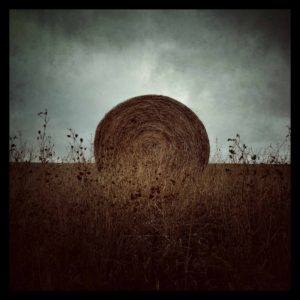 AB: I've travelled all over Canada and the US, but I've always loved it here. One of the reasons that I love photographing Alberta is because I like to show people 'my Alberta.' People think it's a bunch of fields and oil patches. I think it's a beautiful province. Places like Banff and Canmore are gorgeous tourist spots, but I never photograph them. I just prefer to show people the parts they may not see. It's hard to describe, but you 'can' make a field beautiful, or a hay bale. All of Alberta is a beautiful place.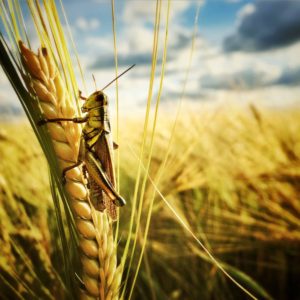 RH: Do you shoot any other locations or subjects?
AB: I go coast to coast. As a photographer,
I almost feel an obligation to capture where I am. But generally, rural appeals to me more than city. I've been to Newfoundland a few times, and I was definitely inspired to take pictures there. I've never gone north, up to the Yukon or the Northwest Territories, and I think there's some interesting stuff there.
RH: What are your biggest achievements as a photographer?
AB: I won the PPOC National Photographic Artist of the Year award in 2016. And I also won the Alberta Photographic Artist of the Year award in 2015 and 2017. They're great to have, but they just end up in a drawer [laughs].
RH: How did you feel when you were selected as Canada's National Photographic Artist of the year? What was your first thought?
AB: There was definitely a sense of accomplishment. When I joined the PPOC, I made a list of everything I wanted to accomplish, and that was the last thing on the list. When I won the award I thought, 'Okay, this is really great but how do I live up to it again next year, and the next?" When I accomplish something like that, I generally move on pretty quick, and start to brainstorm about what's next and how to repeat that same success.
RH: Do you have more art gallery showings coming up?
AB: Not currently, which probably sucks for your article [laughs]. A lot of the photography market for art prints has shifted to online sales as opposed to going to an actual gallery. The experience was fun, but it's not something I'm actively pursuing.
RH: Where can we see your work?
AB: I have a website that's perpetually under development, which also doesn't look good for your article, so that's, like, strike two for me [laughs]. Honestly, the best place is on Instagram. That's where I post most of my random, artsy stuff.
RH: Finally, what are you doing when you're not taking photographs?
AB: I've got so many hobbies, I'll never have a problem when I retire. I love doing anything with my hands, and I'm an old Volkswagen nut so I love building cars. But most of my non-work time is filled with adventures with my two little girls.
To see more, visit baileyphotographic.ca or @allanbailey on Instagram. t8n
Photos shown here courtesy the artist.