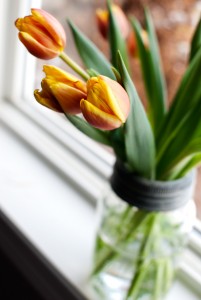 Spring certainly takes its sweet time getting here. But—wow!—it sure knows how to make an entrance. Fluttering pink branches framed by blue skies, yellow forsythia as golden as sunshine, velvety catkins silver in the moonlight…yup, we've got a crush on springtime. Plant some of these favourites, and so could you. t8n
1  Bleeding Heart: This hardy perennial is low on maintenance and high on wow factor. Loves the shade. Grows 80 cm high & wide.
2  Forsythia: This bush is happiest in a sunny spot but will tolerate a little shade. Grows 2 to 3 m high & wide.
3  Ranunculus: Buy these bulbs as transplants to enjoy as annuals, or plant the bulbs in the fall for spring blooms. Likes full sun.
4  Pansy: Transplant these annuals outdoors in early spring. Prefers a little shade.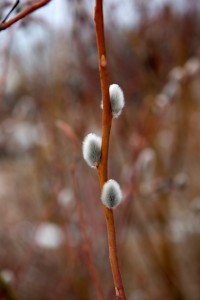 5  Tulips: Plant these bulbs in the fall for spring blooms. Choose a spot that enjoys at least half a day of sunshine.
6  Allium: This hardy bulb is a relative of the onion family! Plant in the fall for spring blooms. Grows 70 cm tall.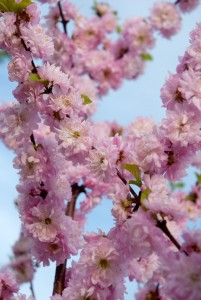 7  Double Flowering Plum: Plant this shrub in a sunny location with a little protection from the wind. Grows 2.5 m tall & 2 m wide. Bears no fruit.
8  Pussy Willow: This tree is happiest growing in a low, sunny, wet spot. Can reach 9 m tall.