With summer just around the corner, one local club is currently hard at work in hopes of making a big splash at the Kinsmen Sports Centre in August. Since May 1st, St. Albert Sailfish Swim Club has been swimming five nights a week at Fountain Park Pool in preparation for this season's set of competitions. While the club likes to win, it puts just as much emphasis on building a sense of family between its members throughout the season as it does with competition.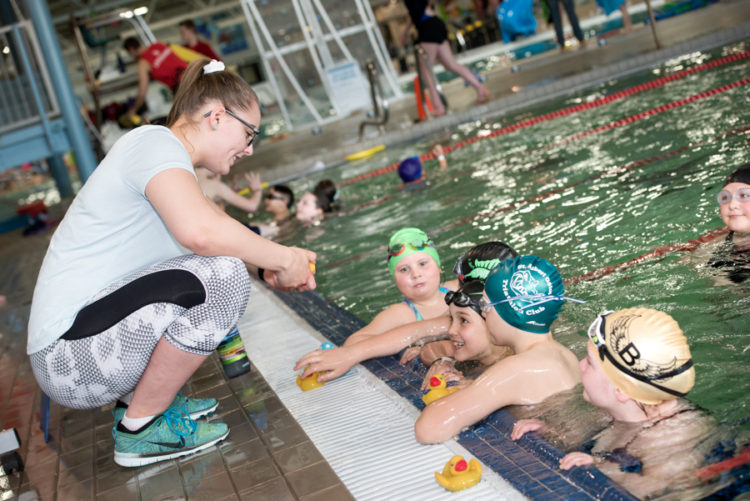 Sailfish is a not-for-profit summer swim club managed by its club president Chris Waples and the organization's secretary Marcie Gray. The roughly 90 members, ranging in age from five to 17, annually take to the pool from the beginning of May through to mid-August. Training mostly takes place at Fountain Park Pool, except for June at Grosvenor Pool.
Last summer, the club celebrated its 50th anniversary, paying tribute to a period going as far back as 1968, when Sailfish trained outdoors at Grosvenor Pool. Remarkably, little has changed aside from the club's growth to the point where it had to relocate to Fountain Park Pool due to greater lane availability. The club still sticks to a mission statement that stresses all members strive for the best, both in and away from the pool.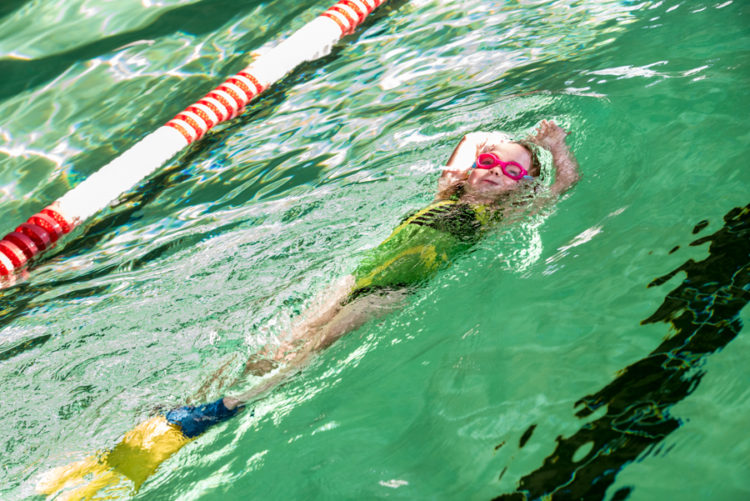 "You have the opportunity to compete against yourself because you're always trying for a personal best," says Gray, a mother of two swimmers herself. "It's a wonderful transition into other areas of your life."
Sailfish prides itself in being a welcoming and inclusive club, but with a capacity of 90 swimmers per season, the club fills up quickly. Families wanting their children to join are usually put on a waiting list before each season as long as their children meet swimming requirements. For openers, a child needs to be at least five years old by May 1st that season and must be able to swim at least one length of the pool unassisted. Once members are finalized, head coach Glenn Wilson evaluates each participant to determine which of the five competition groups is the best match for each swimmer.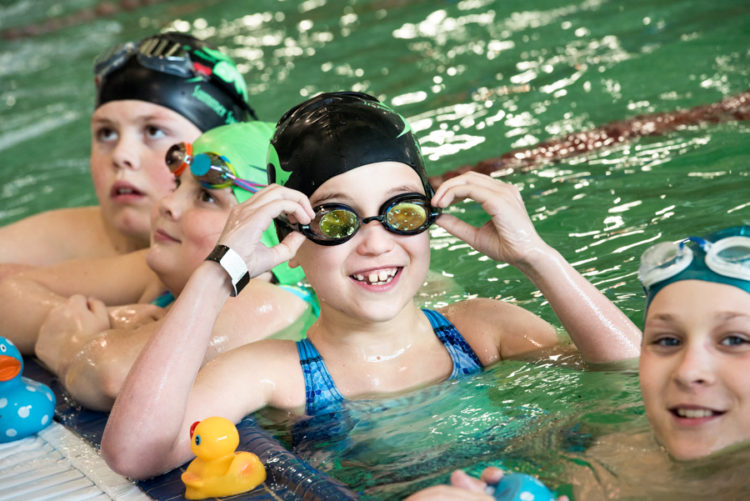 As a member of the Alberta Summer Swimming Association, the Sailfish attend a swim meet competition every Saturday at one of the pools in their designated territory of Region B. That's where the club takes to the pool against their competition in a wide range of communities that include Devon, Drayton Valley, Edmonton, Hinton, Jasper, Spruce Grove, St. Albert, Stony Plain, Westlock, and Whitecourt.
Because of the number of classes and communities involved, these meets which start at 6 a.m. and go on for 12 hours. More intense regionals start in August, followed by provincials to determine the top swimmers in Alberta.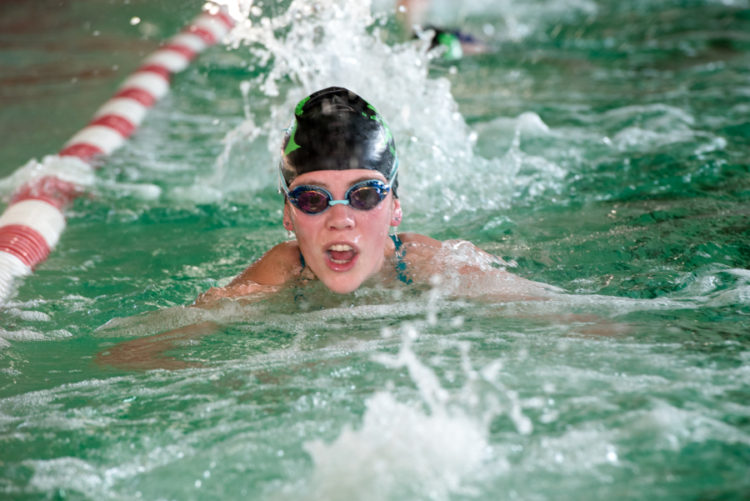 While the meets sound gruelling and despite the long days, most families treat the events like a recreational excursion.
"It's like a big camping experience every Saturday because you pack the lawn chairs, food for the day, and the kids are going to be playing outside and goofing around with their friends," says Grey.
Family is key to the Sailfish. Without that component, the club could not exist in more ways than one. Its not-for-profit status, requires a great deal of dependence on family members to volunteer for such events as casino fundraisers and bottle drives. Each season, a core group of roughly 100 volunteers respond to the club's needs, many of whom return year after year because of the sense of community they get out of it.
"I'm really thankful for how all the families step up to volunteer," adds Grey, "it makes all the difference and we couldn't run this club without them."
The success of the swimmers also depends on each other, much like siblings in a family. Since the Sailfish are made up of such a diverse age group, the younger newcomers tend to eye the older, more experienced swimmers as role models. "The older kids know that they have these little kids looking up to them, so you have this ongoing mentorship," explains Gray.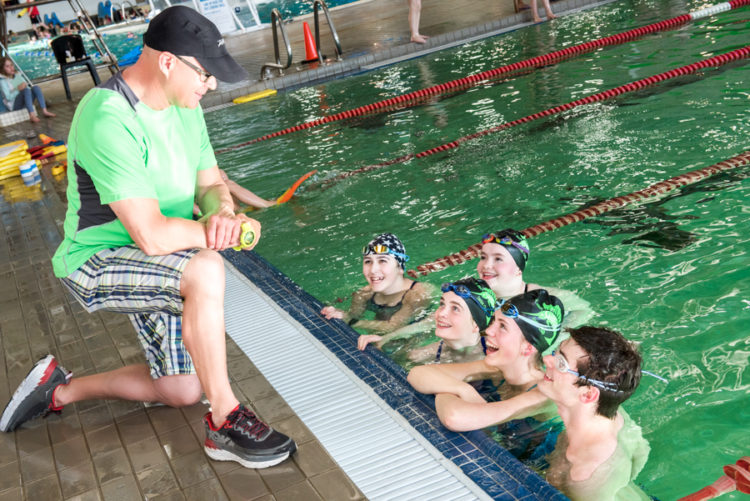 Frequently, as swimmers get older and progress through the club, they become volunteer coaches, assistant coaches, and even teaching and lifeguarding at the pool. "You're getting people who are committed to the pool and building a support system for the swimming community," says Gray.
All that growth is prompting the Sailfish to continue lobbying for a new pool in St. Albert, according to Grey. "It would be wonderful to be able to have the pool space to say yes to all those little kids on our wait list," she says. "That's when you want to grab them because that's when they're excited and pulling on your pant leg saying, 'I want to swim'."
Despite frequent discussions with City Council about at least adding more lanes to Fountain Park Pool, so far no definitive steps have been taken. Besides pool expansion, the city is also looking at other initiates such as a new library, more ice rinks, and more gymnastics space. t8n
St. Albert Sailfish Swim Club at a Glance:
Location: Fountain Park Recreation Centre,
4 Cunningham Road, St. Albert
Specialty: Learning life skills and competitive swimming with an emphasis on swimming fundamentals
Fun Fact: The club celebrated its 50th anniversary last summer