For this local boutique, kindness is always in style.
Fashion boutiques are a staple in nearly any shopping district, but nine years ago when Lindsey Hedstrom purchased Bella Maas, her boutique was a bit of a rarity. Now, the owner of a shop for trendy 30-somethings is using her grounded take on style and heart for giving back to serve easy style options for moms on the go.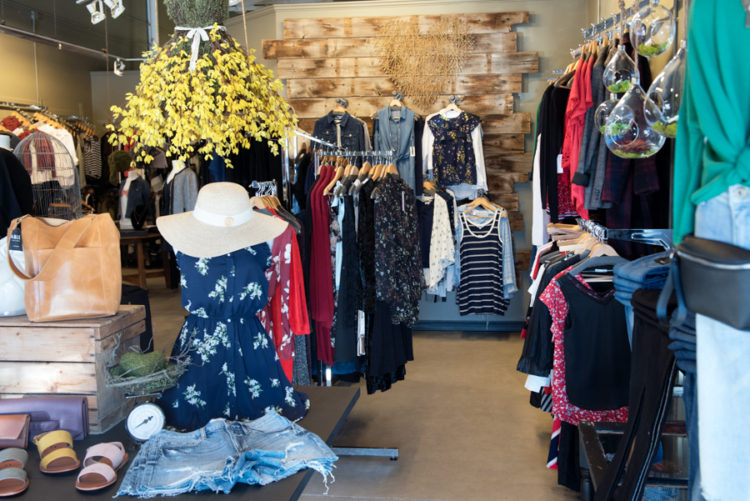 The boutique operates under a culture of benevolence, and in an age when Instagram likes are top priority, Hedstrom's attitude is a breath of fresh air.
"Everything comes back to kindness for me," she says, "If you can be kind to somebody and give them a good experience, hopefully they can take that into their day and pass it onto someone else."
She's used her business platform alongside her personal take on retail to spread kindness in the community through Bella Maas Gives Back. Every month, the company supports and promotes a different charity in the hopes of bringing awareness to lesser-known causes and organizations.
"People want to hear good stories and they want to help, but they maybe don't know how," she explains.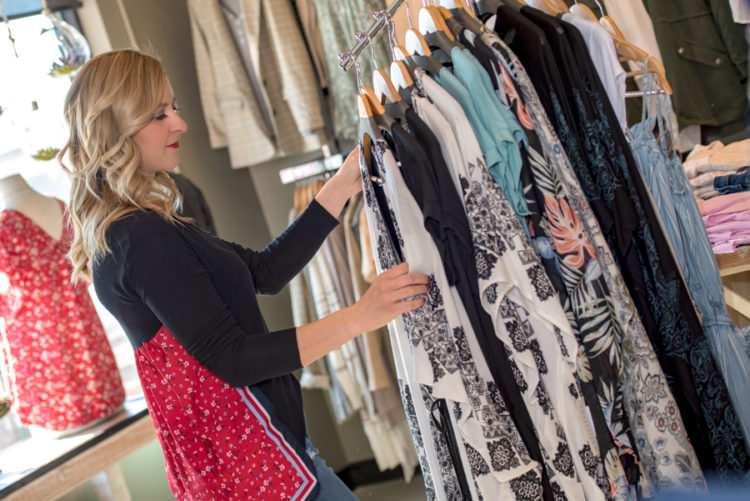 Last year, Hedstrom started a blog on the boutique's website, interviewing a different inspiring woman each month and donating a portion of sales to the advocate's chosen charity. The women are styled in Bella Maas' trendy wares and photographed for the blog post, putting a face and style to the cause.
The campaign mirrors Hedstrom's own attitude about fashion. To her, everyone should feel genuinely good in their clothes, but getting dressed is just the beginning of a day filled with meaningful activities. "My day revolves around being a good mom, a good boss and a good friend," says the mother of two. "That, to me is important." Many of the women featured on the site run their own charities, or make philanthropy a way of life.
Hedstrom's interest in business had an unlikely start. Growing up on a dairy farm, she handled bookkeeping and payroll. "I realized I really liked business," she says. With self-taught savvy under her belt, she started looking for a boutique-style business to invest in, and in 2010 she purchased Bella Maas.
The business owner's personal style revolves around fashion that accommodates her schedule, whether she's at the hockey rink with her kids or at one of the store's two locations. A good pair of jeans, a T-shirt and a blazer get her through most days. And with a clientele not unlike herself, she tries to keep the boutique stocked with fun apparel and accessories to fit their busy lives. For Hedstrom, fashion and function go hand-in-hand. Add making a difference in the community with a kind word or gesture of support, and you have a beautiful design.
"What I'm doing makes me happy every day," says Hedstrom, "and that's all I can hope for."
Bella Maas Gives Back
One of Bella Maas' founding principles is community involvement. They've recently gotten involved with these local charities.
Weehelp
This local non-profit collects and sells new and gently-used items, like clothes, toys, books and bicycles for children. Proceeds go to children's charities like the Stollery Children's Hospital Foundation.
(780) 717-0973
ReYu Paralysis Recovery Centre
ReYu provides activity-based therapy for patients with spinal cord injuries and associated neurological disorders. Programs include TheraSuit training, wheelchair skills, nutrition classes, and treadmill training.
Buchanan Centre 11209 86 St NW Edmonton, AB, (780) 709-2468
Centre for Family Literacy
Offering a wide range of adult and family literacy programs, the Centre for Family Literacy aims to raise literacy in Alberta by giving parents tools to support their children and themselves. Adult programming includes one-on-one tutoring and group classes, and there are several family programs available like Books for Babies and the Classroom on Wheels Bus. All programs are free.
11642 142 St NW Edmonton, AB, (780) 421-7323
Quick Style Tips
Add a third piece
Adding a blazer, scarf or sweater to a regular two-piece outfit will take it from good to great with minimal effort.
Make your wardrobe work all year
Layer dresses and rompers over tights and turtlenecks to carry your summer wardrobe into the cooler months. Pair fall sweaters with shorts and sneakers for cozy spring style.
Wear a smile
This one is Hedstrom's personal tip, and it's no surprise why. "It perpetuates into your whole day," she says. "People respond back with kindness when you're giving it out."
Bella Maas at a Glance
Location #370-5 Giroux Rd, St. Albert; #168-11 Athabascan Ave, Sherwood Park
Fun Fact The boutique was originally owned by Marjean Maas—wife of Edmonton Eskimos head coach Jason Maas. t8n