We've selected some of our best photographs from our archives to share again with our readers. Nothing tells a story like a great photograph, and these photographs in particular—taken by the talented Brenda Lakeman and Akemi Matsubuchi—tell a wonderful story of the people living and working in and around St. Albert. If you want to learn more about any of these photos, check out our back issues on our website.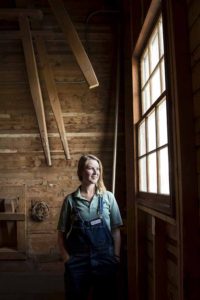 The St. Albert Grain Elevators are an integral part of this city's past. They are instantly recognizable in a photograph, painting or looking at St. Albert's skyline. Come May Long Weekend, the Grain Elevator Park bustles back to life with walkers, cyclists and public events. Tours run through the Musée Héritage Museum bring back the past, and the guides are passionate about the elevators' history. Want to know more? Take a tour this summer or look up T8N's September 2015 issue.
A lit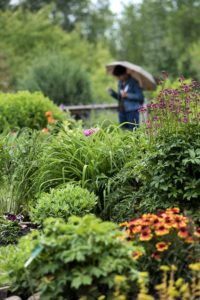 tle green gem in the middle of an expanding city. The St. Albert Botanic Park (August 2016 issue) is a gardener's living plant reference, as well as a place to find some peace and quiet. It hosts public events, weddings and "trial and error" plots where volunteers test some unlikely plants' tolerance to the Central Albertan climate. The park, run by volunteers and staff, are happy to give horticultural advice. But if you just want to have a quiet hour or so, take a little picnic lunch with you and enjoy the nature all around.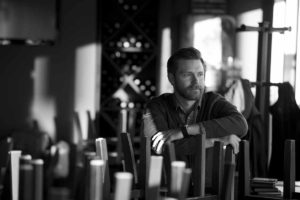 In the February 2015 issue, we helped St. Albert residents understand what made this restaurant tick. Tapas were still a relatively new cuisine in this city, if not in the Greater Edmonton area. And since people love to snack, Kaylen and Kaylan Como hit the trifecta of great location, great staff and great food to meet this un-tapa-ed market. The restaurant's specialty is its house-made charcuterie meats. This is a great place to have a little something before a show or a movie.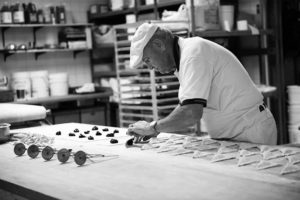 Many residents of St. Albert know and are regular customers of Grandin Bakery. Our October 2015 issue brought the bakery's fourth generation family owners Bruce and Marcel Hooimeyer into the lime-light. Grandin Bakery is known for their delicious cakes, nut-free baking and selection of Dutch treats, which now includes Gouda cheese. The Hooimeyers get started baking at 10 pm in order to have fresh goods filling the shelves for the next morning. That's dedication.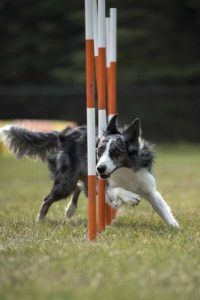 The Rexplex Canine Sport Facility is the dog version of Servus Place. Our September 2017 issue introduced St. Albert to Alanna St. Jean and her love of dogs. Rexplex isn't just a place for dogs to stretch their four legs, it's also a facility where they can undergo obedience training, as well as for owners to get the right training to keep their dogs from falling back into old habits. No dog is too small, too old or too young to take advantage of Rexplex's training and fitness runs.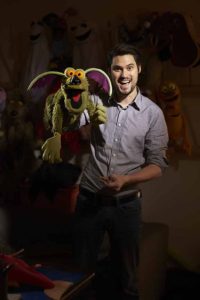 You can always tell when people love their work: they're always smiling, always ready to answer your questions and they don't need an alarm to wake them up every morning. If you read about The Odd-Lot Puppetry Co. in our June 2017 issue, you know this description matches Kevin Kuzyk (lead fabricator) and Brendan Boyd (director and creative supervisor) completely. Who wouldn't love his/her job when you get to create fantastical creatures from fake fur, glue, paint and limitless imagination? t8n