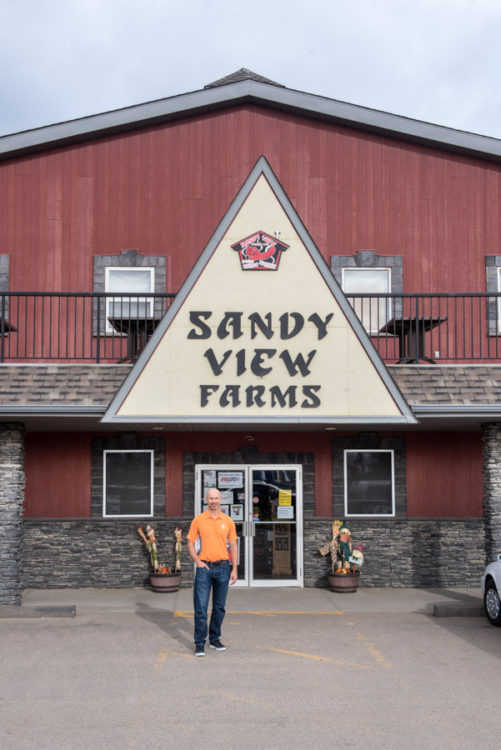 While residents in the Capital Region today can enjoy the convenience of the all-in-one shopping experience provided by supermarkets in their municipalities, many still flock to SandyView Farms, just west of Edmonton.
Tucked away from the hustle and bustle of Highway 16A, SandyView Farms, a locally owned, quality and custom deli and food service shop sporting a burgundy exterior resembling a barn. Owned and operated by the Gitzel family out of various locations since the 1980s, the deli has become a destination for grocery shoppers due to its large selection of fresh and locally farmed products ranging from deli, processed, and fresh cut meats to baked goods to dairy products, and beyond, all of which are prepared instore. "We really try and focus on everything local," current owner, Brent Gitzel says.
The story of SandyView Farms can be traced back nearly 100 years to the 1920s when Rudy Gitzel and his wife Elizabeth–the grandparents of Brent–started a mixed farming operation raising dairy cattle, pigs, chicken, and horses in the Garden Valley area. Rudy and Elizabeth had seven children, but their youngest son Gerald–Brent's father–was the only one who showed any interest in taking over the family farm. In 1967, Gerald moved his wife Selma and two children onto the farm which was by that point acting primarily as a dairy farm. It was also at this time when the farm officially became known as SandyView Farms because of the many sandy hills which dotted the property.
Business was booming for the Gitzels until tragedy struck the farm in 1985 when its entire cattle herd was infected with disease and had to be sent for slaughter, leaving Gerald and Selma with no income to continue farming. To make ends meet, the couple converted an old garage that sat on the property into a meat processing plant where they began selling sides of beef and their traditional Bratwurst sausages using a family recipe from the old country.
By the 1990s, the farm had been sold to pay down debt and Gerald moved the meat processing business, first to a facility in Stony Plain and then to another in Spruce Grove where it would stay for roughly 10 years. In 2002, SandyView Farms moved into its current location which included a larger production area, a full-service deli, an 80-seat restaurant, and a catering kitchen.
"SandyView Farms was started by my parents out of some very bad misfortune, but grew from just making sausages on the farm to what it is today," says Gitzel.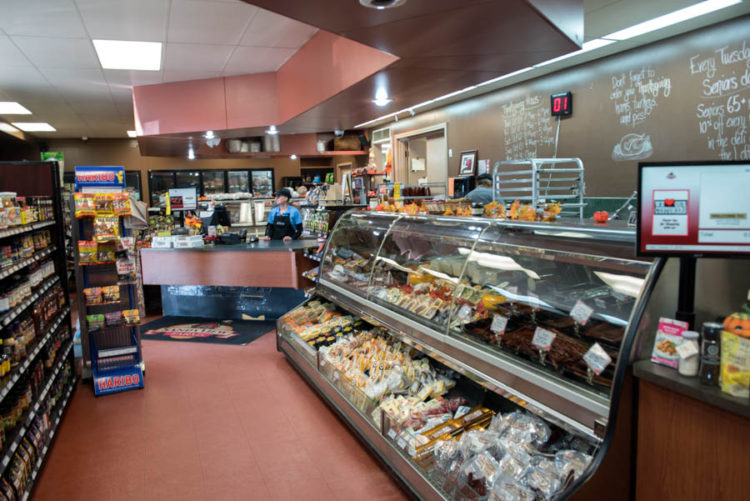 While SandyView Farms has made a name for itself through the freshness of its products, there are a couple of things that the deli does and sells in particular that Gitzel believes to be its specialties. The first would be the fact that the deli does not add fillers, preservatives, animal bi-products, or Monosodium Glutamate (MSG)–a commonly used flavour enhancer in food–to its sausages and processed meats. It also ensures that these products are gluten free and lactose free, allowing for people affected by celiac disease and lactose-intolerance to enjoy them without worry. The deli is also known for its selection of bacon ranging from classics like pork and turkey to the more exotic like beef and bison, all of which come in a variety of different flavours. A few other fan favourites include its homemade perogies and its famous sausages.
On top of its deli service, SandyView Farms has also been running a restaurant out of the same building since 2002. The restaurant began as a casual space upstairs where customers could enjoy a soup and sandwich. However, it did not take long for this amenity to become extremely popular with customers. Therefore, roughly 10 years ago, Gitzel decided to renovate the entire upstairs, turning it into a more cozy, full-service restaurant fittingly named, The Loft, which has since been serving homestyle breakfast and lunch seven days a week. To top it off, SandyView Farms also provides catering services to the Edmonton area. While, the business supplies all types of foods to all types of events, it's most known for its "barbequed prime and flavour-full meats."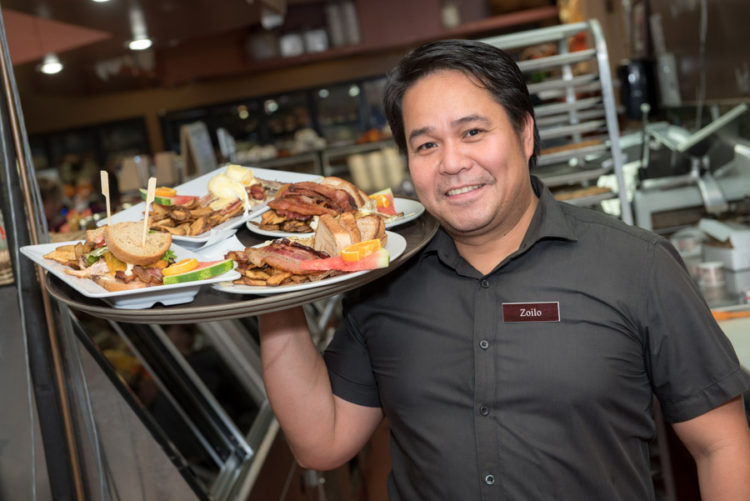 As a third-generation member of a born and raised Spruce Grove family, community is very important to Gitzel and his business. Local and surrounding residents helped turn SandyView Farms into the successful venture that it is today, which is why Gitzel likes to give back through employing locals and purchasing the deli's beef, pork, and poultry from nearby farms such as Lewis Farms Ltd., Bear and the Flower Farm, and a variety of local hutterite farms. "We take a lot of pride in being from Spruce Grove," says Gitzel.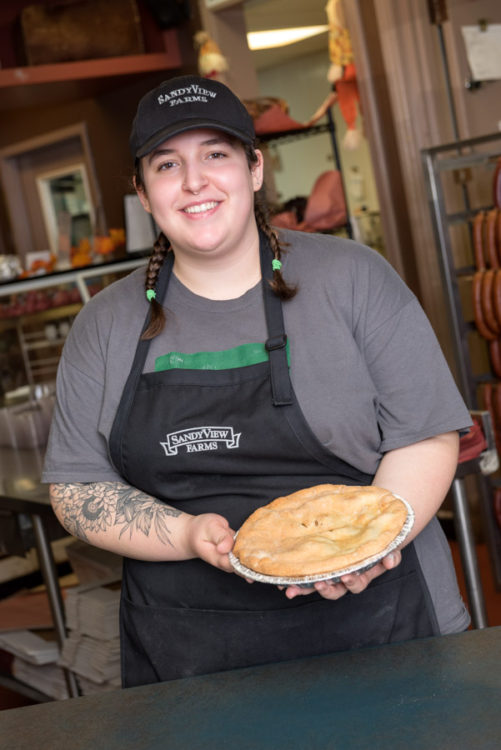 Gitzel says he's been exploring the idea of moving SandyView Farms to a larger and more convenient location within Spruce Grove. "I don't want to say too much right now because gossip starts," he chuckles. For now, his primary concern is preparing for December, the deli's busiest month of the year as one might imagine. t7x
SandyView Farms at a glance
Location: 155 South Avenue, Spruce Grove
Specialty: Gluten free processed meats and sausages, bacon
Fun Fact: The deli's Bratwurst sausages have been made by the Gitzel family using the same recipe for over 100 years