Centuries ago, various European and Arabic traders explored the Indian Ocean engaging with the many diverse cultures of East Africa. These cross-cultural interactions resulted in the birth of the Swahili language in the 18th century. Derived from Arabic, Persian, Hindustani, Portuguese and Malay, Swahili is the inspiration for Lorna Mutegyeki's fashion line, Msichana. 
"I wanted a name in Swahili because the language essentially reflects that cultural fusion that we are trying to achieve with Msichana. You embrace differences and come up with something beautiful that belongs," Mutegyeki explains.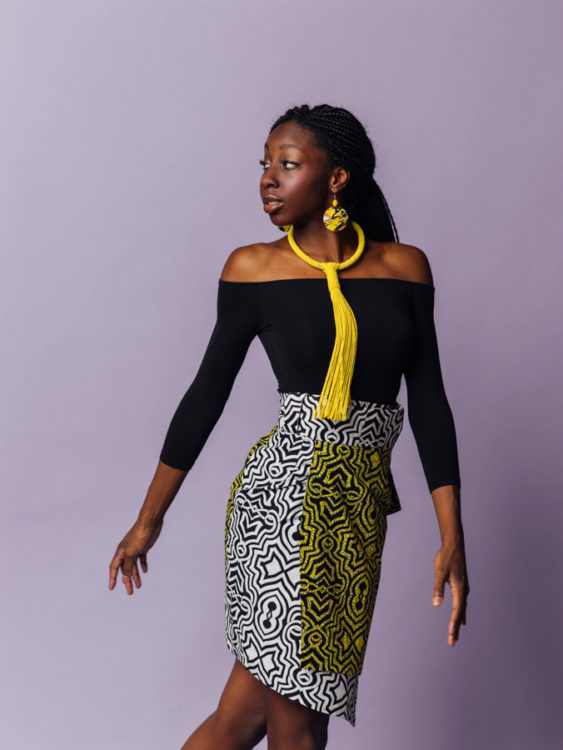 Msichana, which translates to "young woman" in English, is an online fashion-based social enterprise which aims to promote global female empowerment. The brand uses its culturally diverse products as a way to personally connect people from around the world through clothing that reflects both the spirit of its wearer and the clarity of its origin.
Born in Uganda, Mutegyeki grew up in a household that greatly valued what would become her two passions in life: fashion and female empowerment. Her mother was a fashion designer and three of her four siblings were sisters.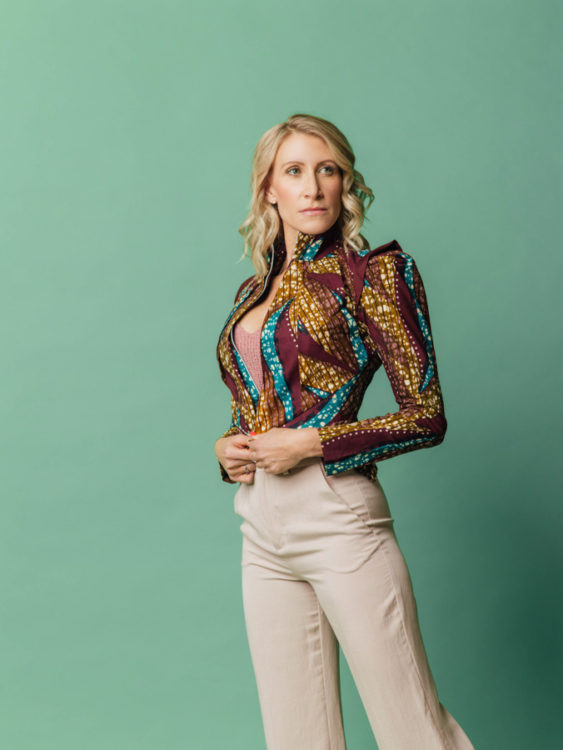 "We were always very aware of our power as women and yet we grew up in a society where we looked around and the message just didn't align with our own experience of who we were, how we understood ourselves, and our view of women."
From a young age, she knew she wanted to do something to address this disparity. But understandably, she didn't yet know how.
At age 18, Mutegyeki emigrated to Canada to study molecular genetics at the University of Alberta. While in school, she found a job working in finance, eventually leading her to a career as a business analyst instead. But even comfortable with a successful career, she still felt a burning desire to make a difference.
One day, she came across a United Nations report on women in the workforce. It highlighted how the global fashion industry hires a large percentage of women in comparison to most other lines on work.
"The lightbulb went off. It hit me that this industry that was so familiar and natural to me was a very big industry for the area that I was most passionate about." 
In 2016, she decided to leverage her corporate skills and experience for the cause she was most passionate about. Thus, Msichana was born. Over the next year, Mutegyeki built a following in the Edmonton area through social media, pop-up shops, and in-home consultations.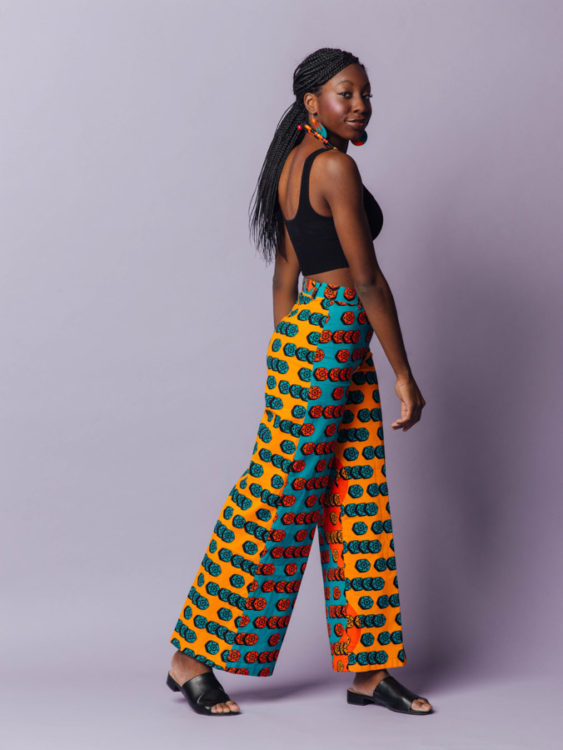 The brand celebrated its formal launch in December 2017 with a fashion show hosted by NAIT debuting its first full collection. In 2018, Msichana set up a temporary brick and mortar location in St. Albert through the start-up business lease program offered by The Collective. This was a great opportunity for Mutegyeki to share her vision with customers as well as analyze how they interacted with her products in a permanent physical space. She's also hoping to set up a similar popup in Spruce Grove.
You might be wondering how a piece of clothing can be "empowering." One look at the bold patterns, unique designs, and carefully curated fabrics of Msichana bestsellers such as the "MightyHi Dress" will surely give you an answer.
"It's about women being unique, confident, and standing out instead of trying to blend into a crowd."
Handcrafted by talented female artisans in Canada, Kenya, Morocco, and Uganda using a variety of African fabrics, Msichana products are as much one-of-a-kind pieces of art as they are pieces of clothing.
"I wanted it to be a way for people to experience another culture and for women to be able to connect with people on the other side of the world."
Early this year, Mutegyeki was left speechless when Msichana was selected to showcase its latest collection, "Accents by Msichana," at London Fashion Week in February. To be handpicked for one of the Big Four fashion weeks along with Paris, Milan, and New York reassured Mutegyeki that she had indeed captured something special with Msichana.
"To see the beauty recognized internationally was very much a piece of pride for the work we are doing and the artisans as well."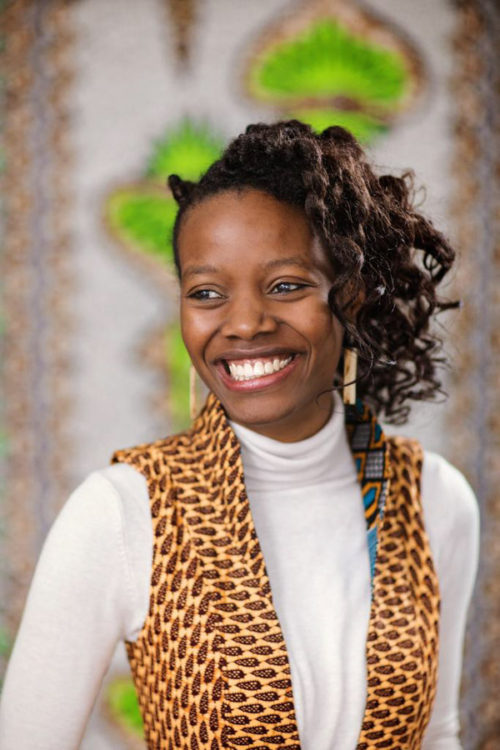 Unfortunately, Mutegyeki herself was unable to make it to London due to a medical emergency. She couldn't believe she was going to miss out on the opportunity of a lifetime until supporters of the brand who wanted to see it succeed offered to go as representation in her place.
"They did such an amazing job. I feel like we're very much a community and that's why we've had the success we've had."
For Msichana's next collection, Mutegyeki says she is planning a "Canadian line using all Canadian materials and reflective of Canadian culture."
Website: msichana.com
Phone: 587-557-7929
Specialty: dusters, zero-waste jewelry
Fun Fact: Msichana provides its artisans workplace, financial and literacy training