Political Points to Ponder : Blogger David Climenhaga assesses the provincial referenda and the federal election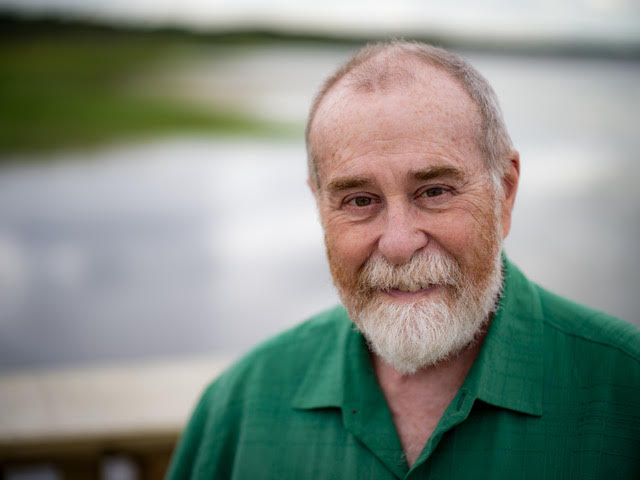 Traditional newspaper reporters tend to be a rather skeptical lot. Then there are veterans like former Globe and Mail and Calgary Herald scribe David Climenhaga, who admits has grown somewhat contemptuous about the electorate that puts successful candidates into positions of power.
"I think fairly cynically now that people in Canada actually want to be lied to by politicians," said Climenhaga, who these days writes a popular blog called Alberta Politics.
"If you tell them that this is bad news and you have a decision to make in that we can't do what we want to do without making some sacrifices, they'll just go to the guy who will tell them you can have it all."
That's a fairly sobering perspective on national politics, especially during the frenzy of what's turned out to be a hotly-contested federal election.
"It's a moving target as all elections are. I think the Liberals made some assumptions when they locked themselves into it," said Climenhaga about the federal election which saw the Liberals win, albeit fail to get a majority government. "Timing is everything and timing is kind of out of your control if you're running a political party's campaign."
Meanwhile, in Alberta, an election is at least two years away, but that's not stopping the incumbent UCP government from taking up real estate on ballots to be cast for municipal elections taking place across the province Oct. 18.
Besides selecting from candidates seeking offices for mayors, councilors and school board trustees in their respective communities, Albertans will also be asked to select a nominee for the Senate and respond to referendum questions concerning the federal equalization program and Daylight Saving Time.
On the surface, the referenda appears to be a way for Alberta Premier Jason Kenney to gauge how Albertans feel about the issues, particularly on equalization. Since becoming Premier, Kenney has railed against the program, arguing the province hasn't been getting its fair share of transfer payments. While no fan of the UCP, Climenhaga has some admiration for the government's savviness in adding the referenda to municipal ballots, hinting that the tactic might encourage conservative citizens to select local leaders more sympathetic to Kenney's mandates.
"It's a fairly clever strategy to get provincially-motivated voters to vote in municipal elections that typically have a low turnout, where a bunch of right-wing voters could make a big change," he said. "I don't know if their supporters are going to be animated by the referendum about equalization based on large part that they don't understand how equalization works."
Climenhaga argues that the UCP added the referenda to unseat more liberal incumbents, especially Calgary Mayor Naheed Nenshi, whose polling numbers remain positive during his third term in office. But his support of public transit and opposition to sprawling and pricey urban development have been contentious issues among deep-pocketed conservatives seeking a right-wing challenger to unseat Nenshi.
"Clearly the referenda were added to animate [the UCP] base, to get urban voters particularly in Calgary to vote against Nasheed Nenshi because they had a well-moneyed crowd of developers there who just hate Nenshi," he said. "Then Nenshi spoiled it by deciding against running for another term as mayor."
How Climenhaga's theory play out with Nenshi's absence is a matter of speculation as are the outcomes of municipalities further north. Edmonton will be choosing a new mayor after left-leaning Don Iveson decided against throwing his hat into the ring for a fourth time. In Parkland County (which includes the city of Spruce Grove), Mayor Rod Shaigec has also opted against running for re-election. At press time, four candidates were running for mayor including incumbent Cathy Heron.
Besides covering elections as a journalist, Climenhaga is no stranger to the political process having run unsuccessfully twice for a City Council seat in St. Albert, where he currently lives. These days, much of his time is spent in another office as a communications adviser for the United Nurses of Alberta. He writes his Alberta Politics column during his downtime, which gets an annual average of 1.5 million page views. That's not including the exposure he gets from websites like Rabble and The Tyee, which regularly runs his pieces.
An NDP follower, Climenhaga makes no bones about his left-leaning perspectives, although he adds that he tries to be civil in the arguments he makes in his articles.
"If I think things are going pretty badly for a political party that I support or sort of support, I don't try to gloss it over," he said. "I'll try for an accurate description of what I think is happening or an interpretation of what I think is happening. I have an ideological point of view, but I try to explain that clearly." t8n
WHAT ELSE IS ON YOUR MUNICIPAL BALLOT?
Citizens eligible to vote in Alberta's municipal elections will see two referendum questions on their ballots when they head to the polls Oct. 18. Put forth by the provincial government during the summer and each requiring a "yes" or "no" vote, the questions are:
1. Should section 36(2) of the Constitution Act, 1982 — Parliament and the government of Canada's commitment to the principle of making equalization payments — be removed from the constitution?
2. Do you want Alberta to adopt year-round Daylight Saving Time, which is summer hours, eliminating the need to change our clocks twice a year?
Also included on the ballot will be a list of ­Alberta-based candidates seeking nomination for the appointment to the Senate of Canada. Seven candidates have registered to be considered for nomination (Erika Barootes, Pam Davidson, Randy Hogle, Duncan Kinney, Mykhailo Martyniouk, Jeff Nielsen, Sunni Sookram), although the Prime Minister is not legally bound to select the winning nominee to fill the one Alberta seat available.
Source: Elections Alberta