Landmark Legacies – A condo project marks the spot where iconic businesses Dairy Queen and Blind Pig Pub once thrived
As far as roadways go in St. Albert, St. Anne Street isn't a particularly long stretch, although it goes by a couple significant landmarks in the city. Along the six-block trail lies St. Albert Place−where City Council holds court and The Arden entertains the masses−and the provincial court building rests further southeast. But longtime locals would point out that the eastern tip of the street that touches St. Albert Trail was home to a couple establishments that had
far more to contribute socially. From their standpoint, it's hard to argue to legacy of the original Dairy Queen and the Blind Pig Pub that once occupied 32 St. Anne Street.
1970s-1980s
In 1971, St. Albert was just a couple hundred heads shy of 12,000 people when the first Dairy Queen opened its doors to the public. Launched on Sept. 22, the local franchise made good on selling its parent company's highly praised soft ice cream on a cone capped with its trademark swirl. And to the folks who flocked there, it wasn't just a fast food place, but a genuine rite of passage. You truly weren't a resident of St. Albert if you didn't show up at the DQ to sample its Dilly Bars (sold for 15 cents back in the day) or selected any of 14 different milkshake flavors. Other menu favourites included hot dogs, chili and the DQ Brazier, a combo of a burger, fries and shake.
Even when other fast food chains descended onto St. Albert to give the DQ a run for its money, the establishment, started by Max and Joyce McCann, still did well. Over the years, DQ was Ground Zero for ice cream treats, a spot that triggers auspicious moments for those who recall the franchise.
"I have such fond memories of going to Dairy Queen with my grandfather," said St. Albert's current may Cathy Heron in a recent Facebook posting. "It was our thing." It was unlikely that in her youth, Heron realized she would play a part in the changes affecting that very property many years later.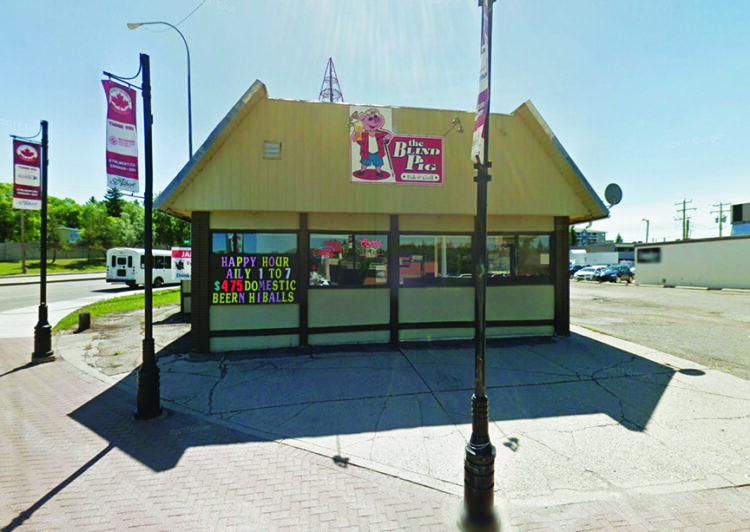 1990s-2010s
Despite the success of the St. Albert DQ, the McCanns decided to sell the franchise to John and Brenda Power, who moved the eatery further north to 338 St. Albert Trail, where it still stands. The facility wasn't empty for long as a British-style suds establishment called the Blind Pig Pub soon threw out its shingle. To the colonial faithful, the interior was much like any hangout that doled out lagers back in London, complete with a wooden interior and retro pictures and signs adorning the premises.
While not as family-friendly as the space's former resident, the Pig had character, especially with its reputation for hosting live music and Karaoke as well as a weekly jam open to anyone who showed up with an instrument. It also created local notoriety with its homegrown "Superjuice" cocktail, a combination of Sprite, orange juice, grenadine and three shots of a consumer's choice of liquor.
All that revelry created wear and tear on the building, which was never seriously renovated, causing the Pig to slowly descend into dive status. That didn't stop the regulars from showing up, even with remarks made in 2014 by then-mayor Nolan Crouse, who declared that the area would be ideal for development.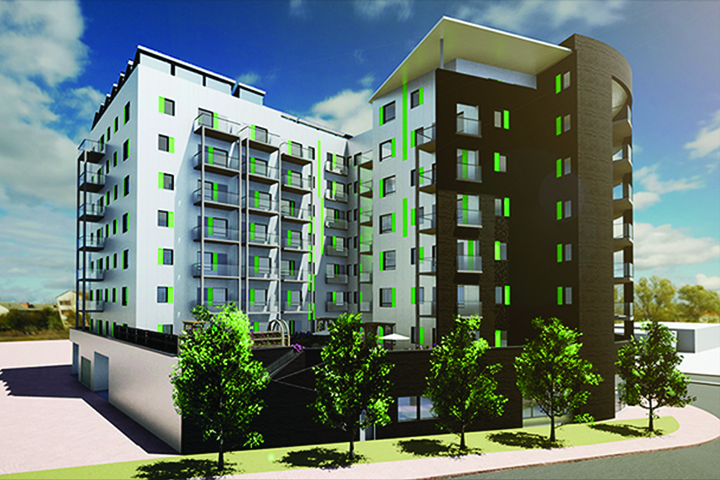 2020s
Early in 2020, like most bars and restaurants in the area, the Pig had to shut its doors for a couple months due to the pandemic. But shortly after reopening, the venue reeled from an announcement that threatened its existence for good. In June, Mayor Heron announced that the Pig was going to be shut down for good, as Niche Development Corporation was planning to put in a condo on the spot.
Despite a few nights of a "Save the Pig" campaign, the pub closed June 12. Two days later, demolition began on the building with Heron at the controls of an excavator to deliver the first physical blow to the structure. It was gone in three weeks.
Niche is planning an eight-storey condominium and commercial complex valued at $325 million. Dubbed St. Albert Square, Niche said it will be the city's first zero-emission complex that will house 119 residential suites on seven floors with the main floor reserved for businesses. Scuttlebutt has since surfaced that the Blind Pig Pub could very well be one of those future establishments.