THE PRAIRIES, THE MARITIMES & A FEW LAKES—From September 7 to 21, Grande Prairie artist Ken HouseGo exhibits his mixed media art project focusing on all the places he's called home. This project has spanned many years of his experiences, achievements and memories. Opening reception on September 7.
Where: Art Gallery of St. Albert, 19 Perron Street
For more information click here
ENGLISH CONTRA DANCING LESSONS—Starting September 11, Sabrina's Dance Instruction is hosting a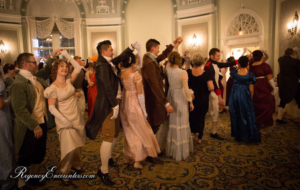 three-week dance course for those who want to learn English Contra Dancing—the same dancing done at the Regency Encounters Pride & Prejudice Ball held on September 30th. This course is also open to anyone who just wants to learn.
Where: St. Albert United Church, 20 Green Grove Drive
For more information click here  or here
M.G. VASSANJI—On September 15, STARFest whets your appetite with a talk with one of this year's Canada Reads finalist, M.G. Vassanji. He's the first writer to win the Giller Prize more than once, and he's a member of the Order of Canada. The talk will be led by CBC Radio's book columnist Laurie Greenwood.
Where: Arden Theatre, 5 St. Anne Street
For more information click here
HARVEST FESTIVAL—On September 17, come out to this annual event presented by the Musée Héritage Festival and the Arts and Heritage Foundation. This festival has old-fashioned harvest fun for the whole family. There'll be live music, games and children's activities.
Where: St. Albert Grain Elevator Park, 4 Meadowview Drive
For more information click here
THE MICHEL BAND—From September 19 to January 7, 2018, the Michel Band Council has curated this exhibit to tell their stories of strength, injustice, challenges and perseverance through objects donated by the Band members, as well as with pieces from the Museum's archives.
Where: Musée Héritage Museum, 5 St. Anne Street
For more information click here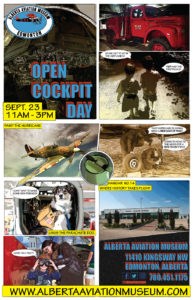 OPEN COCKPIT DAY—On September 23, you'll have the chance to experience an iconic collection of historic aircraft from the pilot's seat, as well as the opportunity to try on a fighter pilot's uniform. There'll also be Linus the Parachute Dog, family-friendly activities and displays.
Where: Alberta Aviation Museum, 11410 Kingsway Avenue NW
For more information click here
HOT CLUB EDMONTON—On September 26, the Arden Theatre presents Hot Club Edmonton. This band blends "gypsy jazz with prairie pizzazz." Their debut album won a Western Canadian Music award, and one of the members is the only Albertan to have won the Canadian Master Fiddle Competition.
Where: St. Albert Community Hall, 17 Perron Street
For more information click here
BOOK LAUNCH—On September 30, the St. Albert Public Library is hosting a book launch for Thomas Trofimuk's new novel, This Is All a Lie. Trofimuk is an award-winning author of The 52nd Poem and Walking for Columbus. The evening will include a talk with the author. Registration is required.
Where: Forsyth Hall, St Albert Public Library, 5 St. Anne Street
For more information click here