It is often said that travel broadens the mind. You learn things about the people and places you see, and you gain an appreciation for the things left behind. Alas, life also has another saying: experience is a great teacher, but she sends in terrific bills. Fortunately, travel doesn't always have to break the bank. In fact, it might not even require you leaving your living room. Sound impossible? Well, welcome to the world of dance—a first-class ticket to experiencing different cultures and traditions.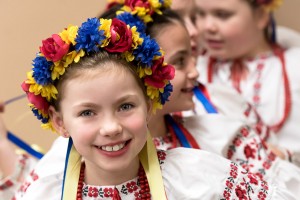 Whether you take classes, watch it on TV, sit in the audience or take the stage, dance has a place for everyone. And on the day we visited a studio right here in St. Albert, dance had a place for us. That destination? Ukraine! Our guide? Instructor Darrell Marko and his amazing students from DanceCo studio. Take a look
Despite how inclusive Ukrainian dance is today, it wasn't that long ago that a child taking lessons needed more than talent. She needed a glam squad. Someone to braid her hair, sew her costumes, hand-embroider her blouses and repeat. Today, while the costumes remain traditional, the embroidery is done on sewing machines. Busy parents couldn't be more grateful. So is the dance community. As instructor Darrell Marko explains, the more inclusive dance can be, the better: "For the longest time, girls, for example, had to perform with French braids. At DanceCo we've decided that's just not practical. Not everyone has long hair or someone to braid it. Instead, our dancers can now wear a low bun, which is way less stressful for everyone involved—and a lot easier to fake than a French braid."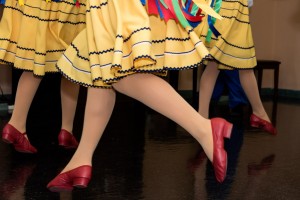 Dancers outside the discipline are finding their way to Ukrainian dancing, too. "As dancers," Marko explains, "you should always be exploring new styles. It improves your general knowledge and strengthens you as a dancer. It provides great cross-training, too. In fact, we have a competitive swimmer who dances in one of our groups, and his swimming peers have noticed how much his strength and endurance have improved."
As anyone who dances will tell you, the friendships you make last a lifetime. And if you're really lucky, so will your knees. Wear and tear aside, dance is more than a discipline—it's a community. And like all good communities, its strength is in the differences between us and the wisdom to celebrate them.