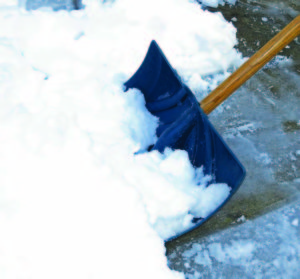 The holiday season is supposed to be a time for resting and reconnecting with loved ones—not to mention figuring out what to do with the turkey leftovers. But the reality for many is that December often brings with it a toboggan-worthy mountain of stress. With all the shopping, travel, expense and obligations of the season, it's all too easy to feel overwhelmed at year's end. The good news? Giving back to the community during the holidays is a rewarding and easy way to fight off the stress and regain your festive vibe. Read on for some simple ideas for rediscovering all that's great about the giving season.
Things You Can Give
Give blood
You can give a little bit of yourself over the holidays… literally. Canadian Blood Services (blood.ca) is always looking for donations, but the need is often greater in the weeks before Christmas. It's a busy time of year for many, and bad weather can conspire to keep people indoors and miss appointments. Add to that the short shelf life of some blood components—platelets last only five days—and the risk of shortages over the holidays is greater than normal. For this reason, Canadian Blood Services often puts out a call for donations in the weeks before Christmas. Besides platelets, there is an ongoing need of O-negative blood. As the universal blood type, O-negative can be used in a pinch with any patient. Nonetheless, any and all blood types are needed. Blood and its products are crucial for surgeries, treating and managing diseases and saving the lives of trauma victims. Donating is easy and quick, with the average appointment lasting only an hour, and you can be confident that your donation will be put to good use within a few days.
Donate your time or money
The classic way of giving back during the holidays might be to volunteer with a charitable organization. In St. Albert, there is no shortage of causes and organizations you can donate your time to. St. Albert Civc (stalbertcivc.com) has a listing of volunteer opportunities in the city throughout the year. It's a useful first place to look to see what's out there. Organizations such as the food bank and Salvation Army also have volunteer positions to fill during the holidays. Over in Edmonton, opportunities exist at places like the Bissell Centre (bissellcentre.org) downtown. Bissell "elves" help sort and wrap donated Christmas gifts, as well as prepare a New Year's Dinner. Festive opportunities also exist at Hope Mission and Santas Anonymous. The trick in many cases is to apply early, as positions can fill quickly. Alternatively, if your holiday schedule is just too full, you might also consider writing a cheque. The above charities all need financial help to continue their work, and anything the public can contribute is greatly appreciated.
Things You Can Do
Break out the shovels
Let's face it, the snowy winters we get here can be pretty, but they can also be a hassle. Some of the charm of that first snowfall back in October has usually worn off by Christmas, leaving behind slippery sidewalks and driveways. And as far as favourite winter pastimes go, shovelling snow probably doesn't make too many lists. It can be a time-consuming, sweaty affair if you do it yourself, which also makes it a great way to practice some goodwill during the holidays. If you're already out there shovelling, consider doing that extra length of sidewalk in front of your neighbour's house. They'll appreciate the effort and may even pay back the favour the next time the white stuff comes. By shovelling snow, you can also help out a neighbour who isn't fully mobile. Whether it's the elderly man living across from you, or the woman down the street who broke her leg skiing, offering to do their sidewalk and driveway could be a huge help to them. Either way, you'll get some exercise, which just might make room for that extra shortbread cookie… or three.
Patronize businesses that give back
One of the best things about the holidays is the philanthropy you see everywhere. This time of year often does bring out the best in people, and that includes members of the business community. Companies large and small regularly find creative ways to help others and to give back to the community. For example, some businesses hold drives to collect important items, like school books or winter clothing. Other businesses give employees paid time off from work so they can volunteer in the community. Restaurants may offer free holiday meals or have dinner events that raise donations. For consumers looking to give, what better way than to patronize charity-minded businesses? Not only does your support raise much-needed money and goods, but it's also a huge vote of confidence for the business to continue their philanthropic ways. Keep an eye open to see what different businesses are doing this year, and spend your money accordingly.
Get sporty for charity
For the athletically inclined, charity runs are a fun way to raise money and give back to the community. Running in December, you say? In Alberta? It's actually very doable. In fact, the annual Santa Shuffle (santashuffle.ca) started in Edmonton in 1990 and has since become a nationwide event. This fun run and walk takes place early in December in Hawrelak Park and raises money for Salvation Army programs and services that help fight poverty. Participants can either take part in the 5 km fun run or the 1 km "elf walk." For those who enter before the end of November, the fee is $30 per adult and $20 per youth. There are some serious discounts, though, if you run with family or friends—a group of ten can join for $225, while a family team of six gets in for just $90. In 2015, the 25th anniversary event had 700 participants and raised $300,000.
Surprise others with kindness
There's something nice about being nice, especially when you can be nice in unexpected ways. Whether you call it random acts of kindness or "paying it forward," this is a great time of year to do it. And there are so many ways to do it, too. Surprise the stranger waiting in line behind you at a coffee shop by buying his or her coffee. Or leave loonies and toonies behind in random places at the dollar store for others to find and spend. Or post a glowing review on Yelp or Google Maps for an establishment you frequent. Or show patience with overworked cashiers when you're shopping during the holiday rush. Or… well, you probably get the picture by now. All it takes is some creativity and a sense of fun to brighten a stranger's day. You might even inspire them to do the same for someone else. Who knows? Your kindness may very well come back to you in the end.
Be great at being grateful
Whether it's friends, family, health or career, there's usually something in our lives that we can be grateful for, something that makes us happy just to think about. The trick, of course, is to remember it. Given all the stress and distractions of life, it can be surprisingly easy to lose sight of the things that keep us going. So why not use the holidays to remember all the good things in life? A number of studies back up the idea that gratitude and life satisfaction make us better in various ways, from benefitting our physical and psychological health to improving sleep and self-esteem. It's subtle, but gratitude can make you a more positive person, and that is one small way to give something back to the world.
Things You Can Make
Start a giving tree at work
There are Christmas trees, and then there are giving trees. These are a variation on the trusty old Tannenbaum—instead of providing a gathering point for presents, giving trees are used to collect donations for food banks and other charities. They work well in the workplace, where they can replace a Secret Santa event. Giving trees are typically decorated with paper "ornaments" that list items that a local charity requires. Each person buys a needed item, then attaches the respective ornament to the gift and places it under the tree. There may be a price limit on gifts, or different price points can be used so that people who are able to donate more can do so. Of course, the person organizing the tree needs to do a little planning, deciding what charity the tree should collect for and what items should be donated. It might even be a good idea to contact the charity directly to find out exactly what is needed. But with a little effort, giving trees can be a fun way to help out charitable organizations during the holiday season.
Sponsor a Christmas Hamper
Putting together a Christmas hamper can be a hands-on alternative to simply donating money. These care packages contain food items for families and individuals that need them. Contents are often a mix of the usual canned or bottled goods, plus a few items that are more suggestive of the holidays, such as mandarin oranges, pudding and turkeys (sometimes with roasting pans). They're also a great way to get groups of people into the holiday spirit. The Christmas Bureau of Edmonton (christmasbureau.ca) has a hamper sponsorship program that allows sponsors to assemble and deliver the hampers themselves, meaning employees, family members and even school classrooms can work together as a team for a good cause. Check their website for sponsor applications, guidelines and other information, as well as recommendations on what (and how much) to put in a hamper. In St. Albert, meanwhile, both the food bank and the Kinettes take donations and volunteers for their own hamper programs.
Upcycle your Christmas tree
If you love having the beauty of a real Christmas tree in your home for the holidays, you've probably taken advantage of the city's tree pick-up services in the past. In January 2017, the City of St. Albert collected 1,675 trees, while Edmonton recycled just under 11,000 trees. Those trees are chipped and turned into mulch, which can then be used in gardens—which is all very green and good. But there are other creative ways to reuse your trees come January. WILDNorth (wildnorth.ca), an Edmonton wildlife shelter, has been taking Christmas tree donations in recent years, which they reuse as homes for injured and rescued wildlife. The donated trees give animals a place to perch or hide themselves or their food, greatly reducing their stress levels as they recover. The trees tend to last a long time, too, with animals still using them into the summer. Owls and other wild birds, as well as a range of furry little mammals, have benefitted from this service. Check in with WILDNorth around the end of December for more details on how you can put your tree to a creative "reuse" this year.  t8n
2017 Canadian Holiday Outlook
In 2016, Canadian consumers spent an average of $1,507 each.
This year, 80% of Canadians plan to spend the same or more than last holiday season.
Consumers expect 45% of their spending will be on travel, 41% on gifts and 14% on entertainment.