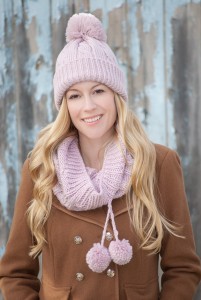 We know. Winter in Alberta is a long, long season. But, hey, it's also all ours! If the thought of that makes you want to fall down and weep, put on a sweater. A cold's only going to make you feel worse. Kidding aside, our Alberta winters provide some of the most spectacular days of the year. Days when you can make the perfect snowball with your bare hands. Days when the only reasonable thing for dinner is a fondue. Days just waiting to be turned into memories. Still not convinced? Well, that's what all the pretty pictures are for. Take a look.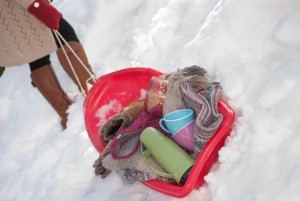 Between pulling sleighs and building forts, you probably won't need much to chase the chill away. But with hot chocolate and doughnut waffles on the menu, any excuse will do.
The only thing better than a blue-skied winter's day is a cuddle-up-by-the-fire winter's night. And what better way to tuck in than with a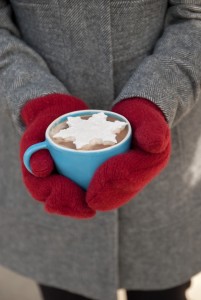 cheesy, bubbly, dip-your-perfectly-baked-bread-in-it fondue. Just be sure to leave room for dessert—a round of Amaretto s'more shots for the table. And keep 'em coming.
Check out this month's recipes at these pages
Spinich Artichoke Cheese Fondue