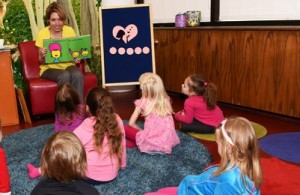 What has 188,000 items, has over a million borrowed things from it each year, has over 700,000 people visit it online and in person and has outgrown the city's needs over 10 years ago? If you guessed the St. Albert Public Library, you're right.
When the library was first started by Susie Atkinson over 85 years ago, it served a purpose to a community in need, and it grew when the community grew. Today, St. Albert has a population of over 60,000, and the current library's capacity is for 50,000 people. If you've ever tried to find a seat at a table for some studying or quiet reading—or tried to find parking so that you could visit—you know that this city is in need of a larger library.
The community has spoken, and the city has listened. Library Director Peter Bailey explains when he was at the St. Albert Lifestyle Expo, "It was amazing to hear all the comments from people about the [new] branch. We had such great support last fall ahead of the council's budget deliberations; St. Albertans really spoke out about the need for more space—it was heart-warming to witness." The milestone moment came on November 26th of last year, when the council voted unanimously to open a new branch and keep the downtown branch.
This new branch will solve a multitude of problems for the residents and those who work and volunteer at the library. There'll be 23,000 square-feet for housing a larger collection, more space for programs, more computers, more tables, more study carrels and chairs—and let's not forget more parking.
This year, the Branch Library Project Team chose a company called Dialog to search for suitable sites, hopefully in north St. Albert. These sites will also look at city owned land, repurposing existing infrastructure, as well as the possibility of being attached to a new arena or other facility. The two years will acquire the site, design and construct the new branch. And, finally, in 2019, St. Albert will have a second branch of the library. The library is hoping St. Albertans will keep voicing their wishes on what they want the new branch to look like and contain. You can keep up to date on the library's website and through its newsletter Check It Out.