You'll find no shortage of social science experts stating that music is a great way to connect with people. That includes everything from sharing tunes to banding together for a concert. The latter might not be an option for folks with limited budgets to catch an arena or club act. Families particularly have a hard time finding attractions that for the most part aren't all-ages-friendly, warranting them to do their own homework when looking for something suitable. But a few households discovered a clever way to sidestep those difficulties by hosting their own events.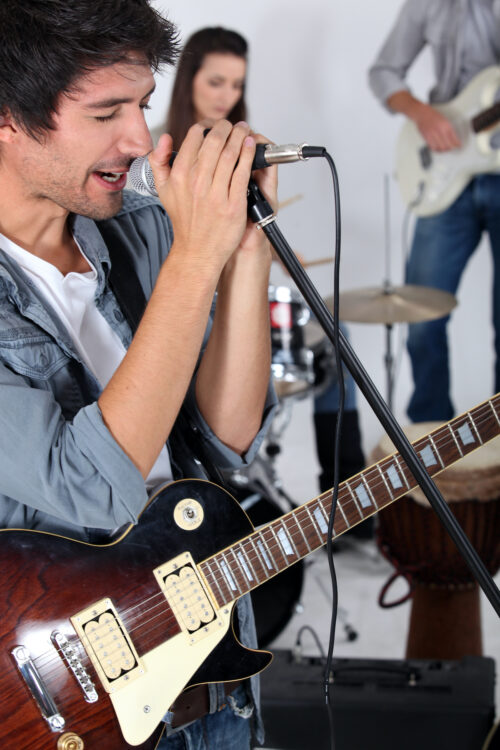 Until the pandemic in 2020, home concerts were steadily becoming a popular option. Some would stage modest events involving a small crowd and a solo folk singer, while others would go the whole hog by booking a band and packing in as many folks as possible in their backyard.
With the pandemic no longer a huge threat thanks to vaccinations, the path is clear for house-stages music events to make a comeback. Impresario and musician John Armstrong, who started the rustic Sasquatch Gathering festival in the 1990s, was an old hand at running indoor concerts in a loft where he once resided. While hosts find that home concerts are a more intimate alternative to live music in arenas and nightclubs, Armstrong believes there's a far more altruistic motive.
"It's a way for people to be part of the community," he says. "A number of them are proud of their yards and want to share that. They also like their neighbours and want to bring culture into the neighbourhood."
That culture surrounding home concerts dates back to the Renaissance. During that period in Paris, shows took place in salons, rooms in the palatial abodes of the upper crust reserved for private chamber quartet performances. A few centuries later, secret house concerts kept alive the careers of leftist folk vanguards like Woody Guthrie and Pete Seeger, during the anti-communist movement adjudicated by the House Un-American Activities Committee in the 1950s.
Because of the private nature of these events, numbers concerning house concerts are hard to come by, although Home Routes, a Winnipeg booking agency specializing in private residential folk-oriented concerts, reported staging more than 10,000 such shows across Canada since 2007. During the pandemic, House Routes streamed its artists' shows and are gearing for a huge slate of live house concerts across the country in September.
When quarantines quashed home-based shows in the Edmonton area, Armstrong staged front-yard shows, taking advantage of public boulevards to make social distancing much easier while musicians performed on front porches of private residences. Thanks to a government grant, he was able to facilitate roughly 100 shows at various homes across Edmonton during the zenith of the COVID scare.
With quarantine restrictions lifted, the atmosphere is ripe for more house concerts. For those wanting to stage those affairs before the mercury starts to drop later in the year, Armstrong recommends renting a small sound system from a music store for as little as $35 a day.
"It helps to have a private shelter for sun and rain," Armstrong added. "You sort of take your chances when you do outdoors."
Those wanting to stage a show on their front porch, however, will run into some additional expenses, most of them related to civic bylaws. One such stipulation in Edmonton categorizes public boulevards as audience spaces, so an organizer needs liability insurance worth at least $2 million to put on a performance.
"You need a parkland permit if it's in a front land," Armstrong added. "If there's a park across the street, then you need a permit as well."
But regardless of the type of show, someone wants to hold privately, Armstrong highly recommends letting the rest of the community know about the event.
"We've seen a few instances where a performance is going on and someone who doesn't like the show has decided to pick that time to mow his lawn," he said. "You need to get the neighbours to get on your side."
And if the show's a hit with the patrons, it might even help bring a community even closer. t8n
Staging A Home Concert: The Details
1. Pick An Artist – Generally, people who stage a home event already have a musical act in mind. But if you're stuck, ask around or check social media (especially Facebook) for any local talent that's willing and able.
2. Decide On A Date – It not only helps to know when an artist is available for such an engagement, but lets your friends know when they'd also like to check out your show.
3. Figure Out Staging – Once you've got the act and the date, take time to make a plan of your backyard to determine stage location as well as ideal spots for the audience.
4. Put Together A Budget – That not only includes the artist's fees but other considerations like a sound system, extra seating, food, beverages and so on.
5. Decide How To Pay For It – Generally, the protocol is to charge a donation for the event, hopefully enough to cover artist and equipment costs. It's usually considered bad taste to pocket a percentage for yourself.
6. Consider Legal Aspects – Check with the city about bylaws regarding noise, audience capacity, and how late a show might go. In the case of noise, most people who stage outdoor shows at their home generally prefer acoustic performers not only because they're quieter, they usually play solo, meaning fewer people to pay.
7. Keep Security In Mind – For the most part, you'll know most of the people most likely to show up. But more cautious folks prefer to stage events outdoors to avoid any potential for property theft or damage in their homes. Keeping that in mind, ensure any valuable items are safely tucked away from view.