The trees have turned golden, there's frost in the night air yet summer—and its wardrobe—is still calling. Welcome to Froctober!—that fashionable time of year when summer staples meet fall classics. Best of all, making the transition couldn't be easier. The only secret? Some clever layering and a little inspiration. We found the latter at two great stores right here in St. Albert: Tokota Shoes and Who Cares? Wear. The results? (F)all kinds of amazing. Take a look.
Gentle Fawn Collection Gallery Mystic Print wrap, from Who Cares? Wear, $65
with 360 Cashmere ANI Sweater, from Who Cares? Wear, $395
Lyla + Luxe Turtleneck, from Who Cares? Wear, $110
worn over ABS Pleated Dress, from Who Cares? Wear, $465
with France Mode 'Cage' Over-the-knee Boots, from Tokota Shoes, $280
Jocelyn Kennedy Necklaces, from Who Cares? Wear, $175, $275 and $150
Felmini Tenerife Lisard Ankle Boots, from Tokota Shoes, $255
France Mode Nanouk Brush Blue Pumps, from Tokota Shoes, $260
Dkode 'Cary' Bootie in Cognac, from Tokota Shoes, $320
with your favourite summer maxi dress and a V-neck Cardigan, from Old Navy, $24.94
Mackage Vane Luxe-wool Waterfall-collar Jacket, from Who Cares? Wear, $760
with Sans Souci Lace Top, from Winners, $29.99
and Perry Ellis Portfolio Shirt from -Hudson's Bay, $35
Smythe Patch-pocket Blazer, from Who Cares? Wear, $695
with Kismet 'Valroe' Denim Vest, from Bootlegger, $49.90
and Karen Kordik Deerskin Leather Necklace with Turquoise Halite Necklace, from Who Cares? Wear, $60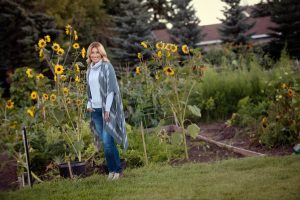 #1:
Remember that beautiful wrap you wore this summer to a friend's wedding? It'll look just as great over a sweater paired with jeans. Elegant, effortless and—quite possibly—the prettiest fall layer ever.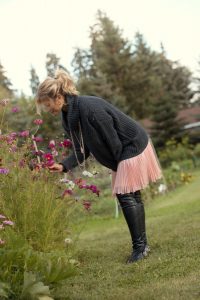 #2:
Did you love this summer's off-the-shoulder dresses and aren't ready to give yours up? Don't! Warm it up with a long sweater, and make the skirt the star of the new season.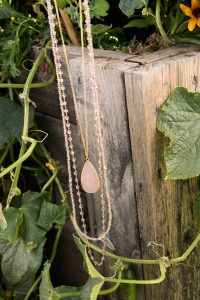 #3:
Long necklaces look great layered over high-necked sweaters or under soft cowls. For added drama and sparkle, wear three or four at varying lengths.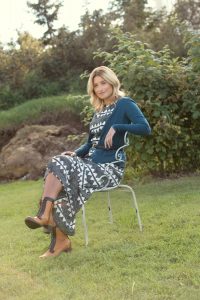 #6:
Nothing transitions a maxi-dress into autumn like a great pair of ankle boots. As the days get cooler, add a coordinating cardigan and a leather belt.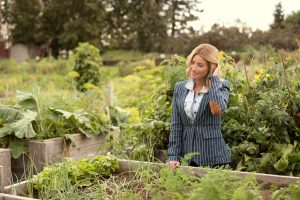 #8:
Fall is the perfect time to add an investment piece (or two) to your wardrobe. And no item is more splurge-worthy than a classic coat or blazer. The only rule? Invest in quality. Look for great fabrics, classic lines and impeccable tailoring.