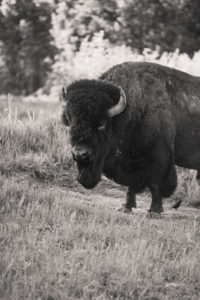 There's something so special about a bright, beautiful July day. Maybe it's the warmth of the sun, the gentle summer breeze or the smell of freshly cut grass, but we feel nature all around us. We yearn to escape the city's hectic pace, forget our troubles and take in the outdoors—even if only for a few hours.
A short drive from St. Albert (45 minutes east, to be exact), we find Elk Island National Park. Picturesque and just plain awesome, this 194-square-kilometre park is a Canadian wilderness wonderland. Whether you're looking for adventure, seeking serenity or thirsting for knowledge, a trip to Elk Island National Park is an experience you'll surely savour. And with Canada's 150th birthday upon us, there's no better excuse to get out and explore one of our country's natural marvels. Here we go behind the scenes at Elk Island National Park. Take a look!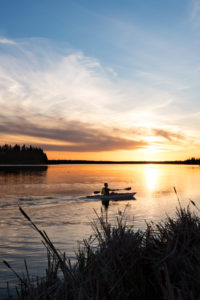 The Elk Island story begins in 1906, when five Albertans from Fort Saskatchewan convinced the Canadian government to create a wildlife sanctuary for elk, which were being wiped out by hunters. "Elk Park," a 42-square-kilometre area around what is now Astotin Lake, became Canada's first federally run, big-game sanctuary.
Since then, Elk Island National Park has become Canada's largest, fully fenced national park. According to Robyn O'Neill, Partnering, Engagement & Communications Officer for Elk Island National Park, the park has not only grown in size but also in its conservation efforts. "We are well-known for our very crucial role in the conservation of the plains bison—the species was nearly lost forever. But we've also done other conservation work, such as with wood bison and the trumpeter swan. We are very proud of our heritage here at Elk Island."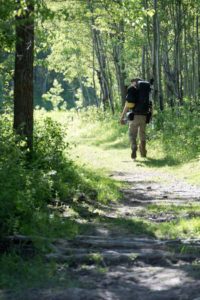 Today, Elk Island National Park is not only a refuge for animals but also for people.
"Hiking, biking and walking are really big out here,"says O'Neill.
"We have 80 kilometres of trail. A nice short one is Living Waters Boardwalk, or you can go for 18.6 kilometres on the Wood Bison Trail."
According to O'Neill, geocaching is also a popular activity at the park. "We have 11 geocaching sites hidden around the park. Visitors can pick up supplies at the Visitor Centre, free of charge."
If you want to get off the land and into the water, look to Astotin Lake.
"Lots of canoeing and kayaking happen on Astotin Lake," says O'Neill. "You can bring your own equipment or rent it on-site from Haskin Canoe Rentals."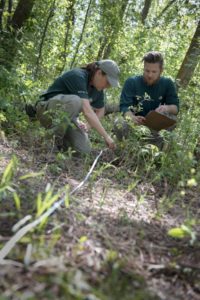 Of all the fun activities to enjoy, O'Neill says watching the wildlife is one of her highlights.
"If seeing a bison isn't on your bucket list, it should be. It's truly a majestic creature. And Elk Island is also a bird-lover's paradise. We have over 250 species of birds at the park. Everything from ducks and geese to rare birds like the great crested flycatcher and the broad-winged hawk."
When you visit Elk Island National Park, the beauty around you is apparent. Look a little closer, however, and you'll appreciate all the work that happens behind the scenes. The park has a dedicated team of interpreters, conservation experts, asset-management specialists, maintenance and administrative staff and so many more. "It takes a variety of people and all kinds of roles to keep the park running. Ultimately, wildlife and visitor-safety are the most important things to us," says O'Neill.
With wildlife roaming freely, tons of outdoorsy activities to try and so much to learn and explore, what are you waiting for? It's time to experience Elk Island National Park! t8n