AGSA at a Glance
Location: 19 Perron Street, St. Albert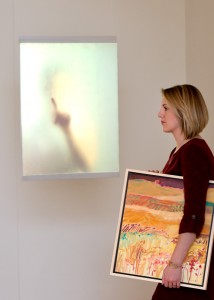 Designation: Registered non-profit organization managed by Arts and Heritage St. Albert
Home to: A gallery, gift shop, art rentals, exhibits, events, K–12 curriculum-based programs
Interesting facts: This year marks the 20th installment of High Energy, an exhibit that features work by St. Albert high-school art students
Every picture tells a story. It's a truism heard millions of times. And art, in all its visual incarnations, is no exception. Like all stories, art has beginnings and middles and ends. And it tells a tale not only of its creators but also of the community that supports them. It has composers and editors, critics and directors. And like all great stories, it leaves room for you. In fact, some will argue that art only becomes art when it stops being about the person who created it and starts being about the person experiencing it. And that emphasis on interaction is exactly what we discovered while capturing this month's Meet You There profile. From its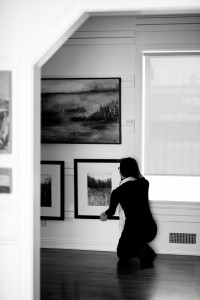 recent rebranding to its mission to make art accessible, this is the story of the Art Gallery of St. Albert. Take a look.
Many people who know St. Albert's history still refer to the AGSA as Profiles Gallery. And as frustrating as that may be to a beautiful new brand, the gallery says it's quite understandable. Change takes time. In fact, the gallery will happily answer to just about any name except for this one, "museum," which implies the misconception that the gallery is a for-profit organization that collects art rather than a very proudly and adamantly public gallery that shares art, with the community. It's a not-so-small detail and one that inspired the new AGSA brand.
As part of that re-education, the gallery is committed to cultivating its belief that art isn't just something to be observed. It needs to live and be experienced. It needs to be shared. And that spirit is evident in all of the gallery's endeavors.
An art rental program may seem like a foreign idea to some people, but to the Gallery of St. Albert, trying on art just makes sense. With over 350 pieces available for rental, the gallery hopes to bring home the idea that becoming an art enthusiast doesn't have to cost more than $30 and that supporting an artist is as easy as buying a card from the gallery gift shop. So next time you're heading out to try on something fabulous, think about the Art Gallery of St. Albert. Let it tell part of your story. t8n