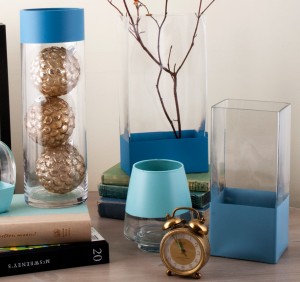 If instant gratification is on your Christmas list, this is the DIY for you. With a little imagination and an even smaller amount of paint, you'll soon be transforming neglected objects into swoon-worthy statement pieces. And easy? Well, let's just say the hardest part might be getting the lids off your paint cans. Here are some favourites from our day of dipping.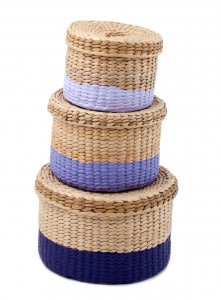 Have a cupboard full of vases you couldn't even give away? Lucky you! Give an old can of paint a stir, and get dipping. In minutes you'll have a gorgeous collection worthy of a mantel or bedside table. A great DIY for weddings.
When you're done painting a room, dip a popsicle stick in your paint can, and make a colour swatch. Write the name on the stick when it's dry, and pop it on a key ring for safekeeping. The perfect swatch to take shopping.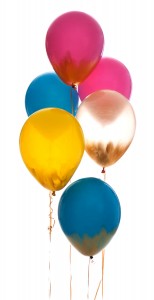 Old silverware not your style? Give a few pieces a contemporary makeover. We loved ours so much, we mounted them in a shadow box and hung them on the wall.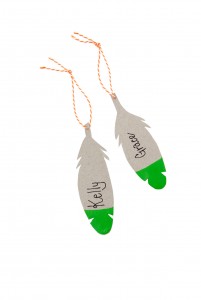 Okay, we might be fighting over these a little. And they couldn't have been easier (or less expensive) to make. We simply dipped $2 earrings in some leftover acrylic enamel craft paint. The hardest part was waiting for them to dry.
Transform an ordinary balloon into a glamorous one with a little gold paint. A fun idea for any celebration, but particularly festive for New Year's Eve.