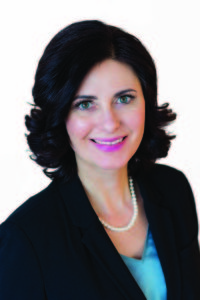 Many of us don't think about getting an Enduring Power of Attorney until it's too late; either we've never heard of it, or we confuse it with a General Power of Attorney. However, not having an Enduring Power of Attorney (EPA) may lead to serious financial and legal worries if you haven't named someone to act on your behalf if you lose mental capacity. To highlight some key points about an EPA, here's how Tommy and Gina prepared for the unexpected.
Eight years have passed since Tommy and Gina drew up their Estate Planning documents. Their two boys are now in elementary school and are active in all sorts of sports. Because the kids are older, Tommy and Gina need a larger family home. After two months of searching and finalizing the selling of their existing home, their offer on a new place has been accepted and they've just signed the real estate contract.
A week later, Gina's involved in a car accident. The doctors have told her family they expect she'll make a full recovery, however, they had to put her into an induced coma because of her injuries. Being in a coma means that Gina is now mentally incapacitated. As a result, Gina's Personal Directive has been enacted, and Tommy, as her Agent, is able to make medical decisions for her; not only this but Tommy and Gina also had EPAs drawn up whereby they named the other as their Attorneys.
Like a Personal Directive, an EPA comes into effect when you become mentally incapacitated; however, the EPA allows the person you've named as your Attorney to deal with financial and property matters. For Tommy, this means that he can sign legal and financial documents on Gina's behalf. And as Tommy and Gina are in the middle of buying a house, he can continue with the buying process as he can legally sign the necessary documents on her behalf. If Gina hadn't made an EPA, the couple could have been in breach of their real estate contract, and Tommy may have had to apply to the Court to be named Gina's trustee—a process which can typically take six months or longer, and can require a large financial outlay.
After two weeks, Gina comes out of her induced coma to the great relief of her family. And she can now recover in her beautiful new home without any of the worry caused if she and Tommy hadn't the foresight to make EPAs. Now, legally, Tommy no longer acts as her Agent and Attorney because her EPA and Personal Directive are no longer in effect (but are not voided), because Gina has now regained mental capacity to conduct her own affairs.
Did You Know?
A General Power of Attorney is different from an Enduring Power of Attorney (EPA) as the former is in effect as soon as it's signed, and stops being in effect when the person granting it becomes mentally incapacitated.
Weary & Co Law office
400 30 Green Grove, St. Albert, AB T8N 5H6
This sponsored content was produced in partnership between The Weary and Co Law Office and T8N Magazine