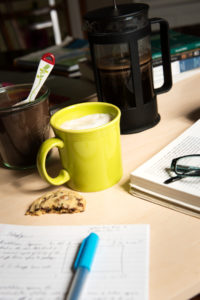 This delicious blend of chocolate and caffeine is a great warm drink for that fall walk around campus.
2 tbsp. homemade hot chocolate mix (see below)
3-4 tbsp. milk
1 c. hot brewed coffee
Whisk together and keep on studying!
Homemade hot chocolate mix
2 c. cocoa
2½ c. sugar
¼ tbsp. salt
Mix well and store for up to 6 months.