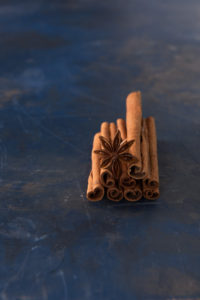 There's not much that this sauce doesn't make better—including a bad day. Give it a try.
1/2 cup maple syrup
2 tbsp unsalted butter
2 tsp spiced rum
1/8 tsp salt
2 tbsp whipping cream
Place the maple syrup and butter in a small pot, and bring it to a boil over medium-high heat, stirring constantly. Remove the pot from the heat, and stir in the rum and salt. Let the mixture cool to room temperature, and then whisk in the cream. Serve over warm cake or drizzle over a decadent cup of affogato (ice cream "drowned" in hot espresso).