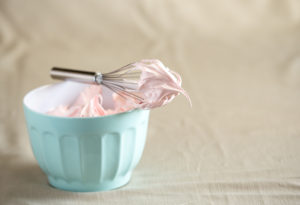 What doesn't this make tastier? You'll have five cups' worth to find out.
3/4 cup unsalted butter, softened
5 tbsp coconut milk
1 tsp coconut extract
1/2 tsp vanilla extract
7 cups icing sugar
In a large mixing bowl, beat the butter, coconut milk, coconut extract and vanilla extract with an electric mixer on medium speed. When it's creamy, gradually beat in the icing sugar until smooth and combined.
For a thinner consistency, add an extra tablespoon of coconut milk.
For a thicker consistency, add more icing sugar.