Thank you St. Albert for voting us Best of T8N 2019 Financial Advisory Team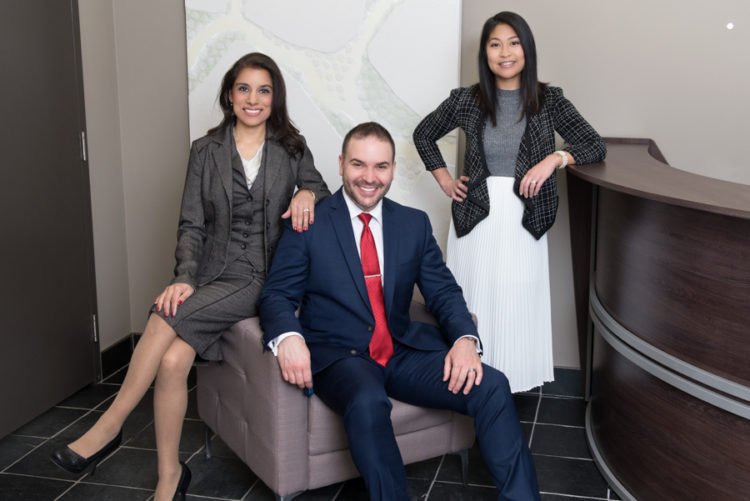 Ah, retirement. We spend years dreaming of it ― counting down and looking forward to the day we can let go of our daily grind for good. Retirement means saying goodbye to morning rush hour traffic, to tough clients or even tougher bosses, and to never feeling like we have enough free time for the things that really matter. Really, retirement is having the freedom to do what we want when we want to do it.
However, somewhere between anticipating hours of uninterrupted downtime and getting excited about pursuing new interests and adventures, lurks some difficult questions.
"When, exactly, can I retire?"
"How much money will I need?"
"How long will my money last?"
If you're not sure whether you'll be okay after retirement, you're not alone. According to a report released by the Ontario Securities Commission in 2016, 50 percent of Albertans over 50 years old fear they will run out of money after they retire and just over a quarter of that population has no idea how much money they will need to fund their retirement.
The good news is it's never too late to establish a retirement plan. Clarity Wealth Counsel helps people nearing retirement make sure they are clear about their finances and are in the best possible position to realize their retirement dreams.
"We listen to what's important to you. We look at what you have, consider what you want, and put together a customized retirement plan — without you ever having to worry," says Sonia Egey-Samu, Retirement Income Planner at Clarity Wealth Counsel.
Working with Clarity Wealth Counsel means following a thorough process that will lead to a tailored plan for your retirement. We take the time to get to know you and understand your retirement goals. We analyze your finances, share our findings with you and recommend the best solutions based on what you've told us is most important to you.
"We become your partner in your retirement plan, anticipating potential problems and helping you deal with unexpected costs as they come up."
You've spent years working hard and building wealth, putting your money into tax-free savings accounts, RRSPs, mutual funds, investments and real estate. Don't put your future at risk by relying on general retirement planning advice. Our specialized advice and expert approach will give you peace of mind as your retirement becomes a reality. Contact Clarity Wealth Counsel today!
#40A, 10 Carleton Drive
St. Albert, AB
780-418-6900
This sponsored content was produced in partnership between Clarity Wealth Councel and T8N Magazine