As farming technology has progressed over the past century, the number of small family-run farms in Alberta has slowly been shrinking due to an increase in large corporate-run farms. This has had an impact on the connection that people once shared with their food, and in turn, has created a trend of people becoming more conscious about where it is that the food on their plate actually comes from.
Prairie Gardens & Adventure Farm is an agritourism operation located 25 km north of Edmonton that has been taking advantage of this trend as a way to educate visitors on farm life and food production. As a working family farm, Prairie Gardens naturally grows 35 acres of produce intended for family dinner tables. The "adventure" refers to the available activities, events, and festivals that the farm offers throughout the year. Its goal is to connect visitors back to the land, to each other, and to a simpler time through providing local, healthy food and a place to explore, enjoy, and have good old-fashioned family fun.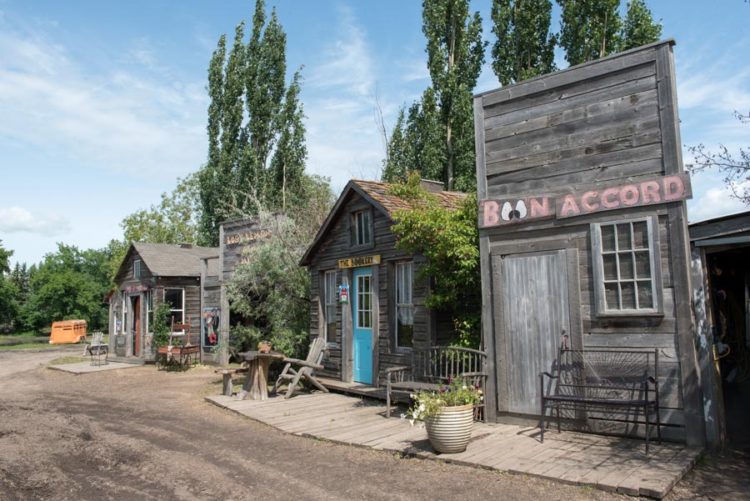 The story of the farm begins in 1898, when the land that the farm sits on was first homesteaded by Franklin and Florence Pierce. Located along the Athabasca Landing Trail–a long-distance portage route that linked Fort Edmonton (modern day Edmonton) on the North Saskatchewan River with Athabasca Landing on the Athabasca River–the property became a shelter for travelers to stop and spend the night between destinations.
However, what we know of today as Prairie Gardens & Adventure Farm began in 1956, when the property was purchased by John and Sheena Chedzoy. The couple opened a tree nursery and garden centre on the farm which they operated until present owner, Tam Anderson, took over as head grower and farmer in 1984. Since then, Prairie Gardens has grown into an award-winning farm which annually welcomes over 50,000 visitors worldwide, turning Anderson into a well-known Alberta ambassador and pioneer for agritourism, local food, and value-added agriculture.
"I grew up as a farmer's daughter and didn't realize how important that was to me until later in life," says Anderson. "I decided I really wanted to grow plants, produce food, and share what I know and learn."
The star attraction of Prairie Gardens is by far the farming experience, Anderson says. Beginning each year in July, an activity called "U-Pick" offers visitors the opportunity to come to the farm and pick their own fruits and
vegetables. Strawberry season runs from mid-July to early August; vegetable season begins in late July; sweet corn season runs from late August until frost; and pumpkin season runs
Sept. 28-Nov. 2.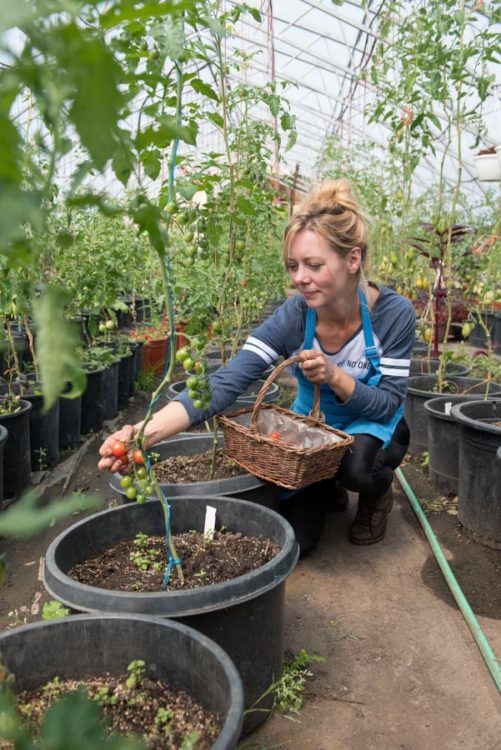 As the world's most northern commercial pumpkin grower, the farm dedicates 10 of its 35 acres to roughly 50 different kinds of pumpkins. Since 1984, Prairie Gardens has hosted its now famous annual Haunted Pumpkin Festival each fall where visitors can come dressed up in Halloween costumes and pick their own pumpkins.
"Sometimes the pumpkins aren't suitable to sell as jack-o-lanterns, but they certainly fit into our pumpkin cannon," jests Anderson. "That's always an excitement."
The farm also offers field trips, summer day camps, and out-of-school care programs to roughly 10,000 children and students each year, providing them with specialized programs for guided and self-guided farm tours that educate patrons on things like the seasonality of vegetable production, and the social and economic realities of local farming and food production.
As far as popular kid-friendly attractions go, children of all ages (and parents) can go for a ride on the trackless train which takes passengers around the farm, get lost in the living puzzle that is the one acre Mindbender Corn Maze, or try the smaller sunflower, bale, or rope mazes. Kids can also explore the Ghost Town of Boo'n Accord which features a haunted farm house and the Lost Lemon Gem Mine where kids can pan for real gems and fool's gold.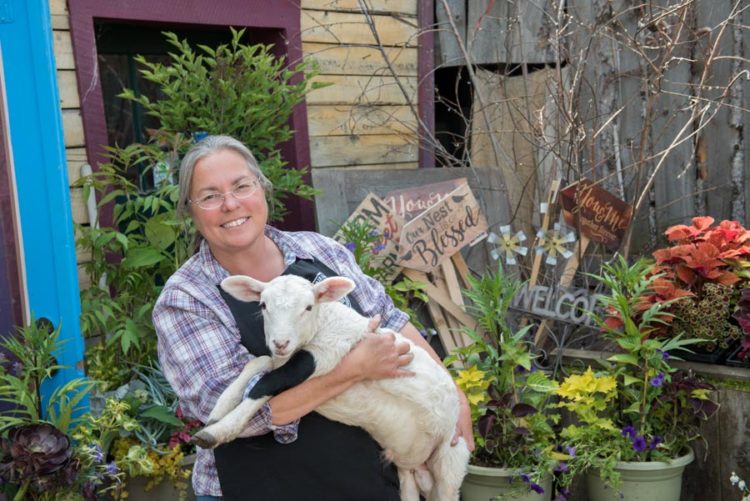 Completing the array of attractions is a petting zoo where visitors can meet the farm sheep, goats, and bunnies. More adult-friendly draws include Prairie Garden's farm weddings, corporate retreats, and company picnics and Christmas parties, all of which are catered by the farm.
The farm is also adding to its connections by running a community-supported agricultural program where people in the area help create a local food shed by buying a share of the harvest at the beginning of the season. Prairie Gardens has also started supplying its produce to local Edmonton restaurants such as RGE RD, Biera, and The Butternut Tree.
Anderson says that she wants to continue collaborating with local chefs and restaurants, as well as simply expanding on what the farm can provide to its visitors.
"What we see is that the experiences that the farm can offer is something that is so unique that we want to continue developing those experiences." t8n