FROM THE EDITOR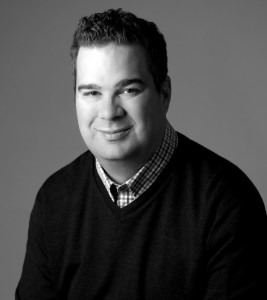 Given those lazy, hazy, crazy days of summer, sometimes the best thing you can do is go with the flow. Such as kayaking on the Sturgeon, a feat Markwell Lyon achieved and documented on page 28. If his experience doesn't prompt others to pick up a paddle, perhaps a look back at the local waterway's contribution to this city's well-being on page 18 might be of interest.
If navigating the river currents isn't your speed, how about some summer games in your backyard, including a few with some Olympian connections? We've got some options for you on page 20. And while at play, try some skewering on for size, namely some nifty food treats suggested by Shima Zonneveld who has an arsenal of culinary ideas you can shake a stick at on page 22.
Back in the day, "I'm An Adult Now" was enjoying as much chart rotation as anything by Bon Jovi and Prince.  And while the hit's creator Moe Berg, bandleader of The Pursuit of Happiness, is a bona fide Canadian classic rocker, St. Albert was his original stomping grounds. Check page 30 about his return to the area in August.
While on the topic of heritage, one critical chapter of St. Albert's history has been the painstaking restoration of Metis settlements, chronicled on page 11. Also check out accommodations in a more modern setting, namely the rise of short-term rentals which is taking the global housing economy by storm. How will this affect St. Albert? Read about it on page 6.
Finally, if going with the flow is your game plan for the rest of summer, make the most of it. Enjoy!