You don't have to live in the Okanagan to enjoy a bountiful harvest of fruits and vegetables every year. Plenty of tasty, interesting crops grow in Central Alberta climates, giving urban gardeners ample opportunity to eat their fill.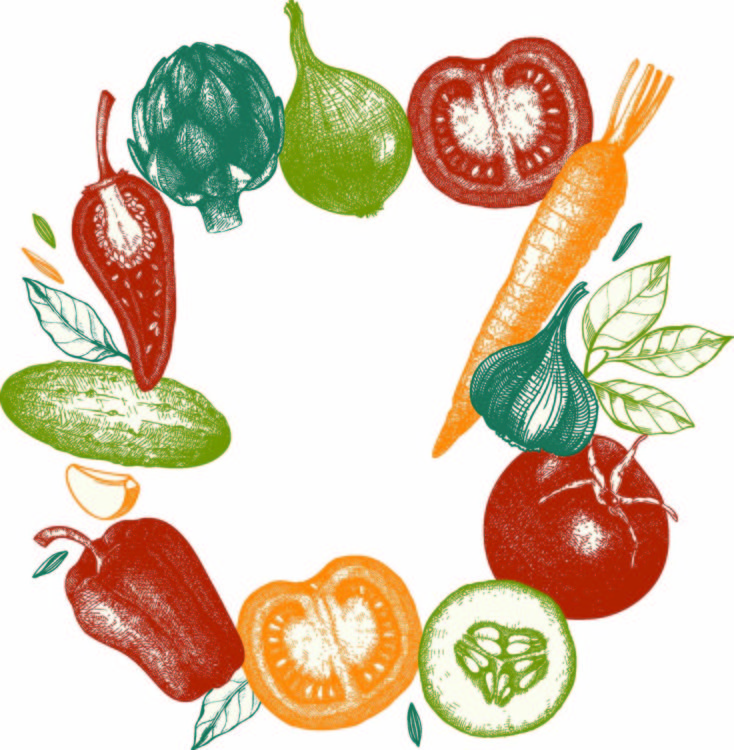 With the help of Bob Stadnyk, Greenhouse Manager and talkshow host at Greenland Garden Centre, we've rounded up the eight best edible plants for all types of gardens—and gardeners—in the greater Edmonton area.
Best Space-Saver: Cucamelon
This surprisingly hardy, cucumber-like vine is great for gardening in tight spaces, as it can be trained to grow up a trellis from a garden bed or pot. Known colloquially as the Sour Gherkin, the cucamelon's crunchy fruit resembles tiny watermelons, and tastes like a cucumber-lime hybrid. Great for salads, or eating right off the vine, cucamelons will produce all summer long—or as long as the cold stays away.
Best Overachiever: Squash
For gardeners with space to spare, these crawlers are up to the challenge. Squash like zucchini, spaghetti and pumpkin are heavy producers, and will fill up about as much space as they're given. According to Stadnyk, planting smaller varieties like zucchini or small pumpkins will yield more fruit, while larger ones will produce less. Plant squash in large garden beds with lots of sun, and harvest in late August or early September.
Best Early-Producer: Lettuce
Lettuce is the perfect vegetable for gardeners looking for a quick ROI. Easy to plant from seed, most varieties will be ready to harvest in 30 days. Make your crop last all summer with successive planting: sow half rows, two weeks apart in a cool shady spot, and enjoy fresh greens throughout June and July.
Tip: New to gardening? Plant your lettuce in a pot on your deck. Stadnyk says you'll be more likely to care for something that you can see every day.
Easiest to Grow: Tumbler Tomato
Tumbler tomatoes are known for their enormous yield of sweet bright red fruit, but they're also incredibly easy to grow. Perfect for hanging baskets or planter pots, tumbler tomatoes require little more than a nice sunny spot and water. The best part about them? The fruit are ready to pick in July and continue producing all summer—providing ample reward for little effort. "You'll have a lot of success with them," Stadnyk assures.
Best Fruit: Honeyberries
For gardeners wanting to expand their repertoire outside of the traditional Alberta berries, the winter-hardy honeyberry bush—or Haskap—produces antioxidant-rich fruit resembling grapes. As one of the first bushes to flower in the spring, honeyberries are ready for harvest in July. Once the berries are dark blue all the way through, put a large plastic container on the ground under the bush and shake, shake, shake!
Best Grown in Pots: Herbs
What's better than having a selection of your favourite fresh herbs just a few steps away? For a crop that's equal parts tasty and beautiful, plant a mix of Thai basil, oregano, and thyme in pots on your deck or patio. This savoury mix can be grown from seed or starter plants, and produces edible flowers as well as foliage.
Best for Friendly Competition: Peppers
"A lot of young guys like to get together with their buddies and see who can grow the hottest pepper," says Stadnyk. Pick up an already-started ghost, hot habanero, or scorpion pepper plant from a greenhouse to make up for our short growing season, and pop it into a south-facing garden bed or pot. At the end of August, invite your fellow growers over to find out whose pepper blazes through the competition.
Best into Fall: Goji Berries
Who knew this trendy health food could thrive in Alberta climates? The goji berry bush, known for its nutrient-rich fruit, is a high-producing plant that will continue to yield fruit until the snow falls. Thriving in shady locations, the goji bush can grow over six feet wide and tall.
Fun Fact: Many goji berry plants now grow wild on the north bank of the North Saskatchewan River, having been planted by Chinese farmers in the early 1900s. t8n