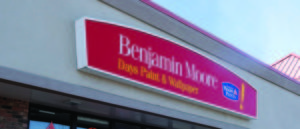 Paint is the backdrop of a home. A beautifully selected colour complements your decor and makes your home look and feel fresh and clean. Alternatively, a colour that doesn't quite work can detract from even the most beautiful renovations. Store manager, Matt Kujala, and his team at Days Painting Supplies can help your space realize its greatest colour potential—whether you're putting a for-sale sign on the lawn or reinventing your home for keeps.
When updating your space with a fresh coat, choosing the right colour is top priority. Days Painting Supplies carries a full lineup of Benjamin Moore products, which takes care of quality so you can focus on getting the right colour for your home. Whether you want to upgrade your neutrals for a modern finish, or strike a chord with an unexpected hue, a consultation with one of the store's Colour Experts will help you decide.
They can also help you choose the best colours for your home before listing it for sale. Many experts say repainting is one of the best things you can do for your home before putting it on the market. Not only is it relatively inexpensive, fresh paint in a contemporary neutral can take decades off your home's appearance, and make those renovations you did five years ago look brand new.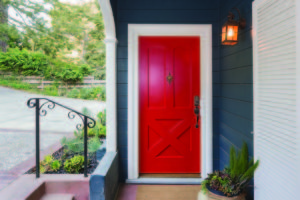 One tip from the team at Days Painting Supplies is to paint your walls with a colour that complements your home's floors and cabinetry, which gives potential home buyers a blank canvas to picture how their own lives might fit into this new space. Another idea is to create an intimate atmosphere in your sitting room with a colour such as Benjamin Moore's Hunter Green or Hale Navy.
A fresh coat of paint shows interested buyers that you've taken care of your abode—and that goes for more than the walls. Days Painting Supplies carries a variety of high-quality painting products to help you update cupboards, furniture, and even floors. Refresh worn-out cabinets with Advance—a self-levelling paint that glides on without brush strokes or roller marks; turn dated oak cabinets into a culinary dream with Chantilly Lace; or modernize the entire room with two-tone cupboards. If you're not up for redoing an entire room, add a pop of colour by painting an accent piece, such as a kitchen island or feature door.
The colour you choose has to fit your vision of the space and grow with you until you're ready for another change. Thankfully, with more than 50 years in the business, when you visit Days Painting Supplies for a colour consultation you're not just buying paint—you're leveraging colour expertise.
Presale Painting Tips
Use a matte finish.
The main argument behind glossy-finish paints is that they're easy to keep clean—a potentially important factor when you're in it for the long haul. However, when you're painting for resale, matte is your best friend. Paints with a flatter finish are much more forgiving, and hide minor imperfections better than glossy or satin paints.
Never underestimate curb appeal.
A potential buyer's first impression of your home is at the curb, and a dingy garage door or outdated siding doesn't exactly show your home at its best. Consider giving your façade a facelift with new exterior paint, or make a statement with a bold front door.
Get a second opinion.
Homeowners can get overwhelmed choosing a colour—particularly when painting to sell. How can you know what buyers are going to like? The Colour Experts at Days Painting Supplies can help you choose the right colour for your home based on its features and current decor trends, ensuring that you don't accidentally paint every room your favourite shade of eggplant.
This sponsored content was produced in partnership between Benjamin Moore /Days Paint and T8N Magazine