"Our number one priority as we began to reopen our locations was to make our guests feel comfortable dining out again," says Carmelo Rago Jr., manager of Sorrentino's St. Albert. Although the pandemic that temporarily shut down the company's various locations (five Sorrentino's, three Buco Pizzerias, two Caffè Sorrentino's and a Bistecca Steakhouse) hasn't gone away, nor has our love of Italian food. To that end, Sorrentino's is back with an updated menu that highlights not only the company's Mediterranean roots, but also the social side of dining out.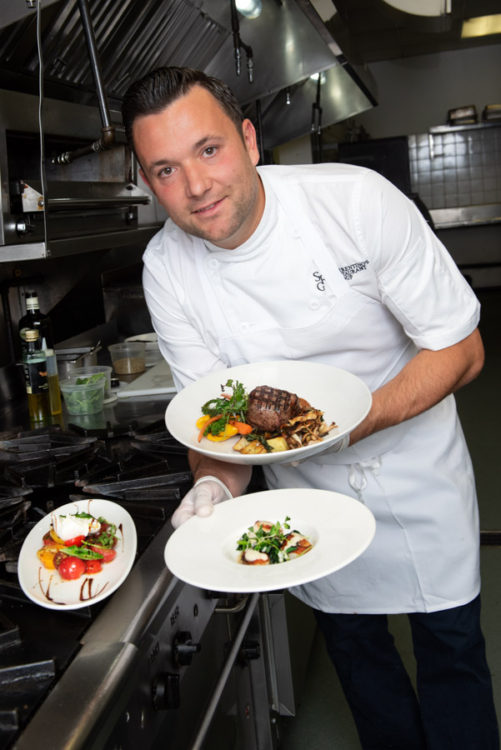 Festivals on Hold
Like other restaurants, the Covid-19 pandemic posed some serious challenges for Sorrentino's Restaurant Group, which closed its dining rooms back in March. Take-out and delivery remained options, but as fine dining is more reliant on sit-down business, the careful re-opening over the summer has provided a much-needed return to business normalcy.
Nonetheless, the pandemic took something of a toll on the foodie calendar in Edmonton. Sorrentino's Mushroom Harvest Festival, a less-pungent autumn companion to its popular springtime Garlic Fest, was one casualty. The September celebration of all things Agaricus would have seen its 26th edition this year. While it didn't fall smack in the middle of the lockdown, as Garlic Fest did, aspects of the month-long festival made its cancellation necessary.
"We always attach various events and dinners to our garlic and mushroom festivals," Rago says. "Given the current circumstances, we decided to skip it this year." As Rago points out, though, September wasn't a complete loss for fungi fans—while the larger festival didn't happen, some of its components were rescuable. Patrons could still buy Sorrentino's famous wild mushroom soup base or sign up for a few mushroom-themed cooking classes—with students six feet apart and donning masks, of course.
Making Changes in a Pandemic
A possible silver lining of putting off the mushroom festival was that it gave SRG an opportunity to showcase its new menus. While the festival will be missed for a year, the new menus are an opportunity to celebrate Sorrentino's Italian roots and bring back some of the sociability of dining out—something that's been missing from many of our lives lately.
Among the additions are a few of corporate chef Alberto Alboreggia's faves from overseas, while reworked sections aim to encourage different eating habits, some with old-world inspirations. The biggest change looks to add more "shareability" to the Sorrentino's experience.
"We have adjusted portion sizes for our small plates and antipasto sections," Rago says. "The idea is for guests to enjoy two to three different small plates prior to choosing a main dish." Diners may also order smaller portions for certain later courses, including much of the pasta section.
Mid-September also saw the launch of a new aperitivo menu. An Italian happy hour, the aperitivo is a pre-meal drink or light meal meant to get the appetite and conversation going. It's been an important part of Italian culture since the 19th century, following the invention of modern vermouth in Turino in 1786.
And, while we're on the subject of drinks, the cocktail menu has also been reworked with the help of Erick Rosende, local mixologist, sommelier and director of Ultimate Bartending School. "It will be Italian-cocktail focused with some twists on the classics," Rago says, adding that spirit-free cocktails will also feature on the new menu.
Return to Normal
The past few months have forced changes that would've seemed unbelievable a year ago, but restaurants and other businesses are finding ways to adapt. Sorrentino's began reopening shortly after the May long weekend, with three locations, including St. Albert, resuming dine-in service. The restaurant successfully implemented Alberta Health Services protocols, including social distancing, traceability and enhanced sanitation and cleaning measures. They even added scannable QR codes so that customers can access menus digitally, rather than passing around physical menus.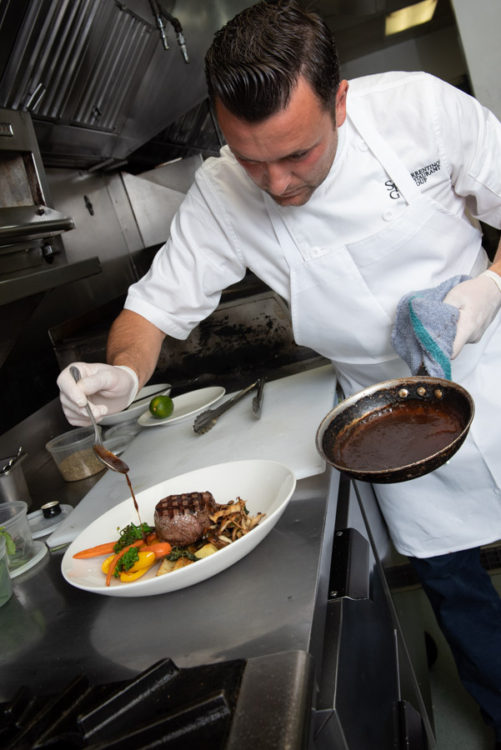 "We were fortunate enough to have the necessary resources to reopen the majority of our locations," Rago says. "Being a family-run business, our family members did whatever was needed to ensure we reopened as soon as possible."
Sorrentino's at-a-Glance
Location: 595 St. Albert Road
Manager: Currently managed by Carmelo Rago Jr.
Specialties: Italian premium casual dining; public and private cooking classes
Fun fact: The senior Carmelo Rago was a teacher for Edmonton Catholic Schools when he purchased a north-side pizzeria in 1979, where he opened the first Sorrentino's.