A great way to explore the different towns and cities in the Capital Region is by examining the culture on the walls of outdoor structures. Murals make a statement, whether it be highlighting a pivotal moment in the area's history or simply brightening up the urban surroundings. You'll find plenty of them around to even make a day of it by hopping into the car and exploring some real hidden gems around Edmonton, St. Albert, Spruce Grove and Stony Plain.
Graffiti Wall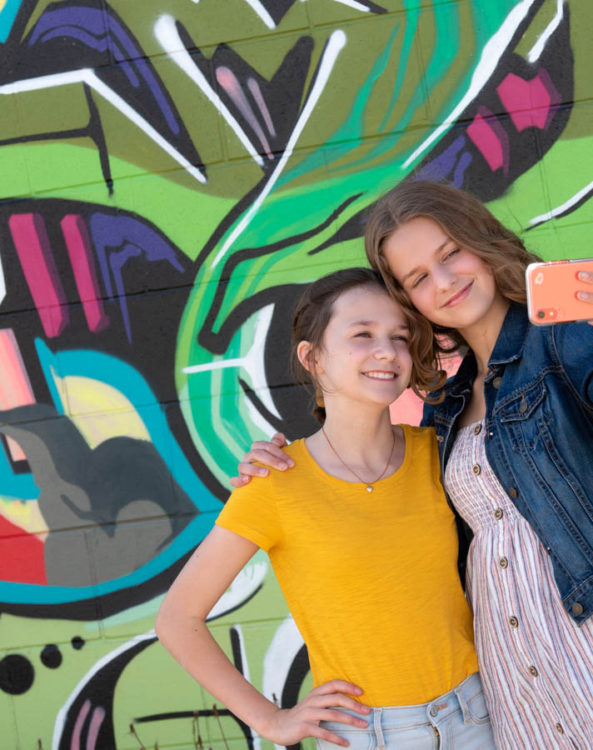 Location: 14408-118 Ave NW, Edmonton
Artists: Various
A potpourri of paintings await visitors in the east end of the city. But you'll find even more further west on 118 Avenue between 75th and 106th Streets, suitably called Art on the Avenue, where most of them are perfect for selfies and posting onto social media.
Flags at the Finish Line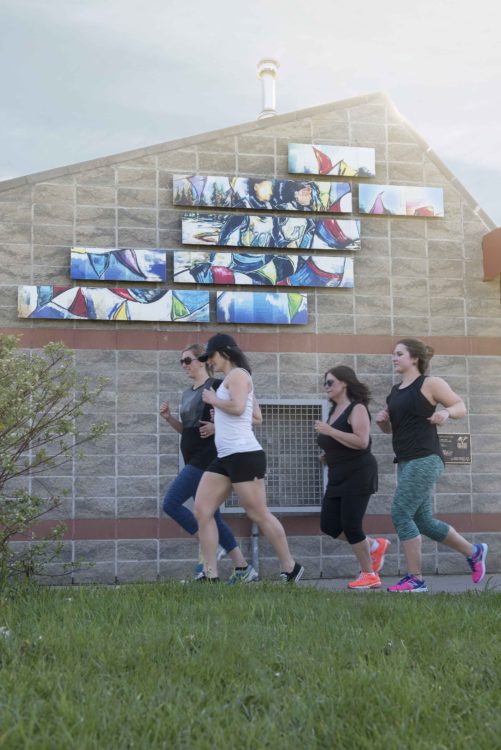 Location: Kingswood Day Use Area, St. Albert
Artist: Samantha Williams-Chapelsky
This attraction commemorates the spirit, dive and energy of the 2012 Special Olympics Canada Winter Games that took place in St. Albert. The artwork features the names of 651 athletes within its images and is a tribute to the astounding athletes and volunteers of the Games.
20 Years of Friendship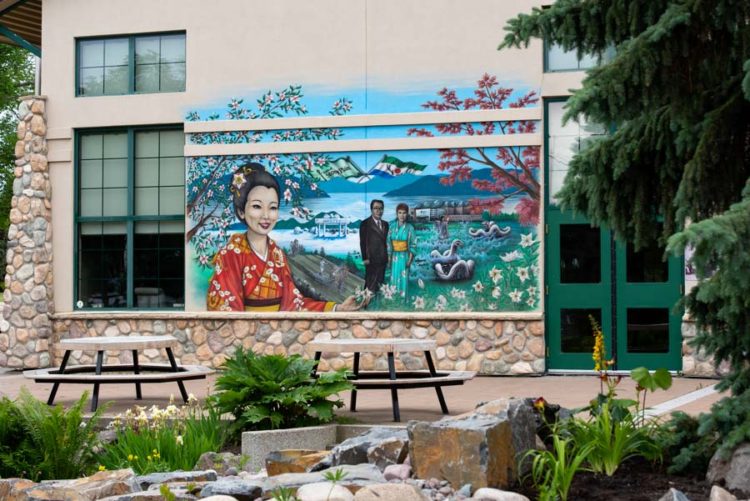 Location: Stoney Plain
Artist: James Mackay
This mural honours the twinning between the people of Stony Plain and Shikaoi Hokkaido, Japan that began in 1985.
Canada Train The Canada 150 Mosaic Mural Project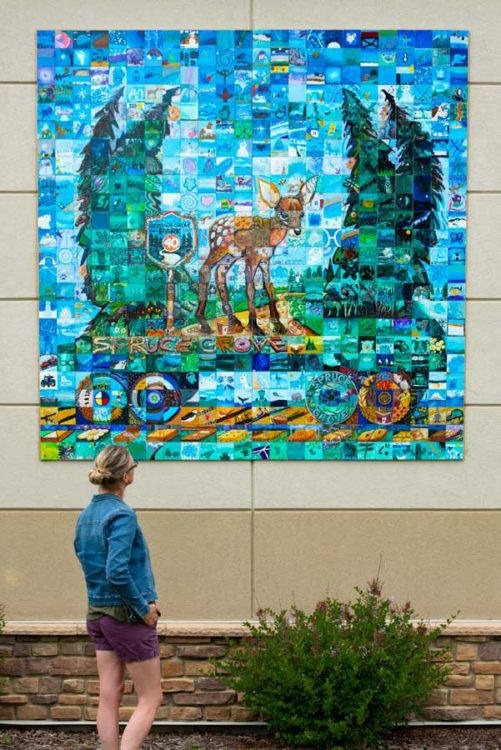 Location: King Street Plaza, Spruce Grove
Mural Mosaics The Canada 150 Mosaic Mural Project
In 2017, Spruce Grove joined 149 other communities across Canada to create a series of murals to celebrate 150 years of Confederation. Each contribution used a railcar setting to create a unified statement in the form of a train mosaic once all the murals were completed.
Art Panel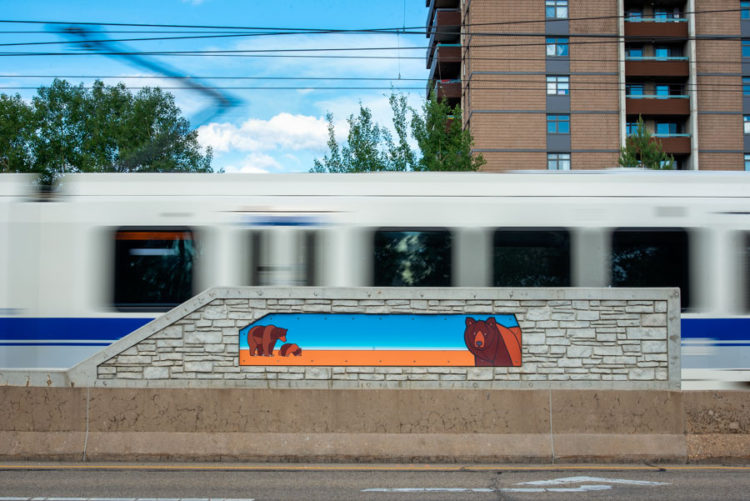 Location: 111 Street LRT line, Edmonton
Artist: Jason Carter
Colourful and engaging art panels reflect the vibrant First Nations heritage in Edmonton's south side. The Edmonton Arts Council worked with communities along the South LRT line and commissioned original art from three young Indigenous artist who have strong connections to Edmonton.
Where to find more murals in the region
Edmonton
Instagrammable Walls of Downtown Edmonton (linda-hoang.com)
The World On Whyte
edmonton.ca/programs_services/graffiti_litter/the-world-on-whyte-mural.aspx
Edmonton Public Art Collection (edmontonpublicart.ca)
St. Albert
Art in Public Places
(stalbert.ca/maps/cultural/publicart/maptour.html)
Stony Plain
Horse and Wagon Mural Tours
(multicentre.org/horse-wagon-mural-tours/) 
Stony Plain Murals and Public Art (stonyplain.com/en/play/murals.aspx)