As one of St. Albert's relatively newer neighbourhoods, Heritage Lakes boasts a peaceful and blissful environment, thanks to the parks and the two bodies of water that take responsibility for the area's name. These water features were originally developed to function as stormwater management facilities to help collect effluence and reduce street flooding, although they double as wetlands for local wildlife. Dry streams, which help with that runoff, wind along the walking trails in Hodgson and Heritage parks. While those elements add to the lush greenery and tranquil vibe of Heritage Lakes, what makes the area truly special is the caring nature among its residents.
Pre-1980s
According to St. Albert planning technician Craig Holland, before its development in the 1980s the neighbourhood of what is now Heritage Lakes was predominately used as agricultural fields.
1980s
In the 1980s the municipal government responded to feedback among St. Albert families and looked at areas ideal for locals to settle down in, accompanied by lots of walking trails and water features where residents could enjoy the outdoors. The city built the neighborhood with working families in mind, as the location of Heritage Lakes is at the southernmost point of St. Albert, allowing a short commute to Edmonton.
1990s
In January 1992, the Heritage Lakes Community Association (HLCA) was founded by residents who wanted to build a more inclusive community. With the help of Carma Developers, the community association became a legal non-profit society.
Since its development, the HLCA has hosted many children and adult-orientated events such as family swim events, bowling nights, and Fun Money casino nights. Today, the HLCA remains the only official community association in St. Albert.
2000s
In 2003, École La Mission moved from its original home in the Protestant school board building to Heritage Lakes, where it became a francophone school teaching children from kindergarten to Grade Nine.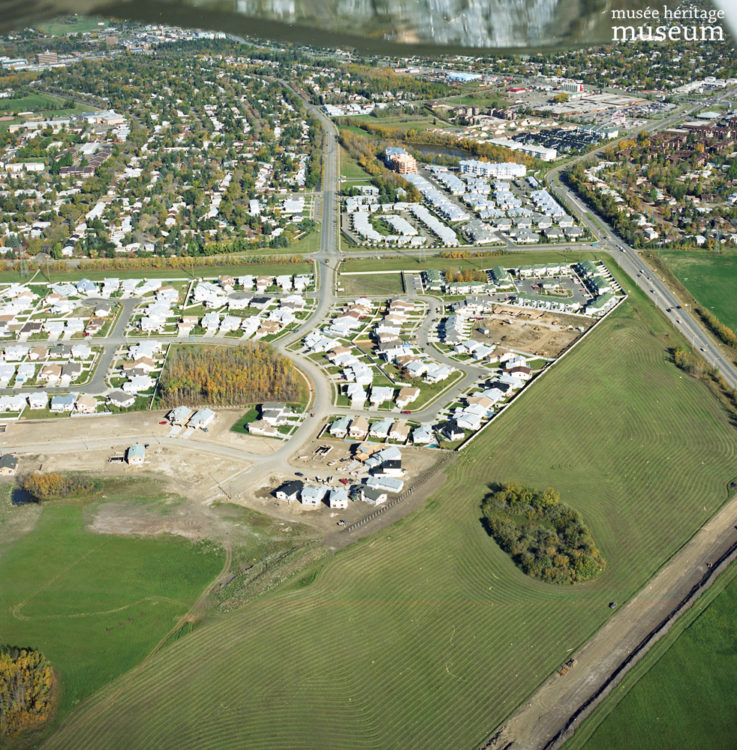 In 2006, under the direction of Claude Viel, the school had 160 students occupying classrooms from kindergarten to Grade Nine. Three years later, junior high school students relocated to the newly-opened Alexandre Taché school, returning École La Mission to elementary school status. École La Mission is one of two francophone schools operating in St. Albert today.
2010s
Because the HLCA is the only community association in St. Albert, the city has involved them with the majority of upgrades and redevelopment plans in the neighbourhood. Ranging from parks and the outdoor rink to initiatives like the Neighbourhood Watch program, the HLCA's involvement is a testament to the power of community, which is appreciated by its residents.
"It's a real family-orientated community; there's a lot of playgrounds and parks for kids to play in. There are also some good paths for walking and biking that are great for everyone," says resident Jaime Bain, whose family has lived in the area for 22 years.
In 1993, real estate developer Daytona Homes broke ground in Heritage Lakes, one of its first two subdivisions. The company celebrated its 25th anniversary in September 2019, emphasizing how Heritage Lakes helped lay a foundation for Daytona's growing success.
2020
In March, just weeks after the World Health Organization declared the Covid-19 outbreak a pandemic situation, the HLCA Facebook page announced that an anonymous family from Heritage Lakes had come down with cold-like symptoms and were undergoing a self-imposed quarantine.
In response, members of the HLCA donated a variety of food and supplies, including meals, toiletries and medicine to the family. The current pandemic has been stressful for everyone, but the residents of Heritage Lakes have shown how support and
sincerity can help build a stronger community.